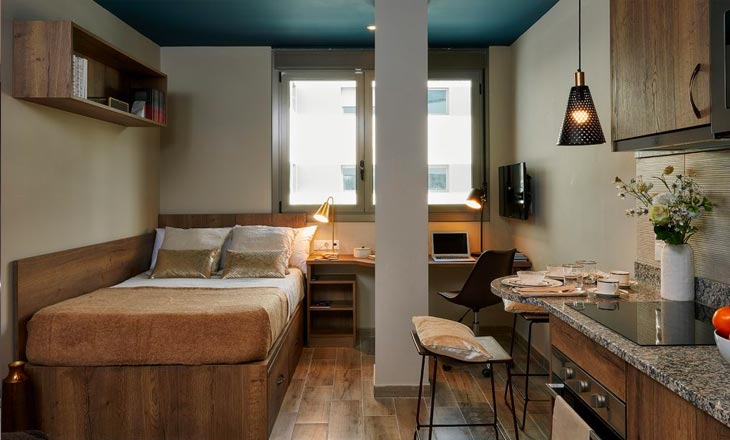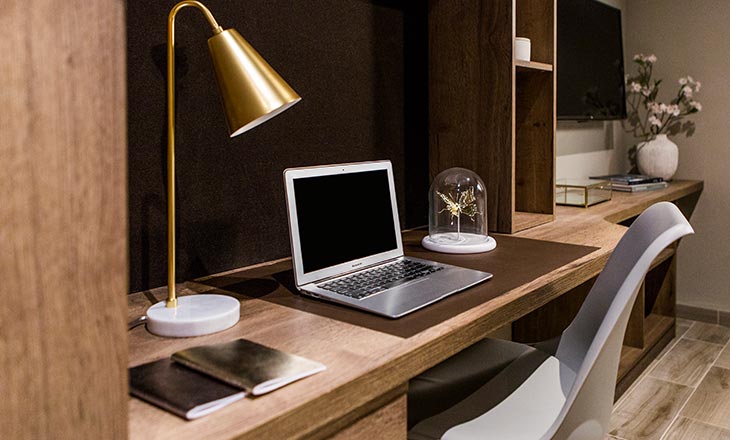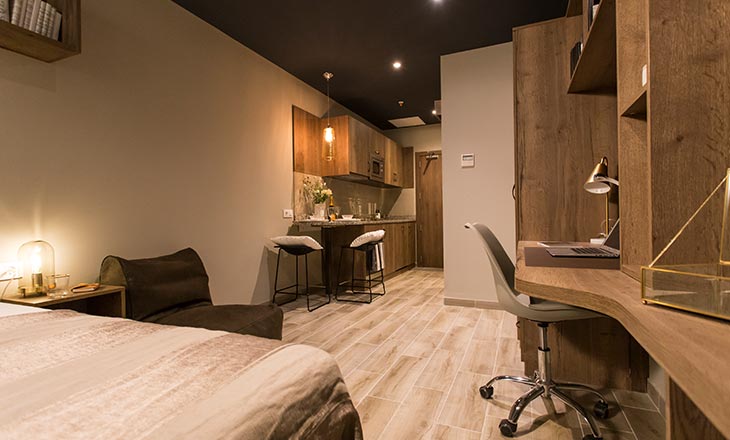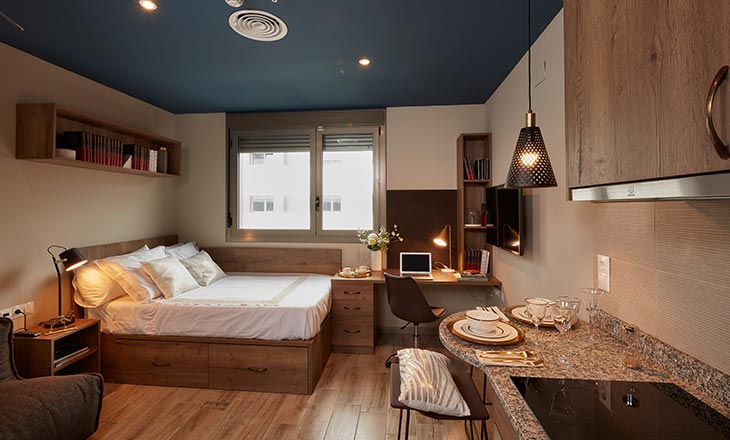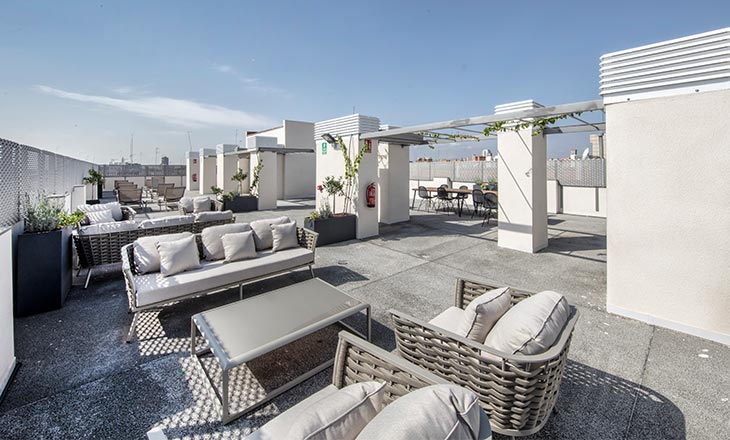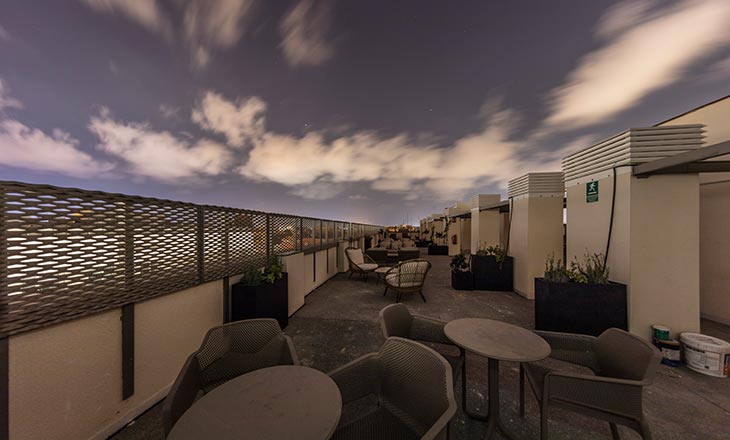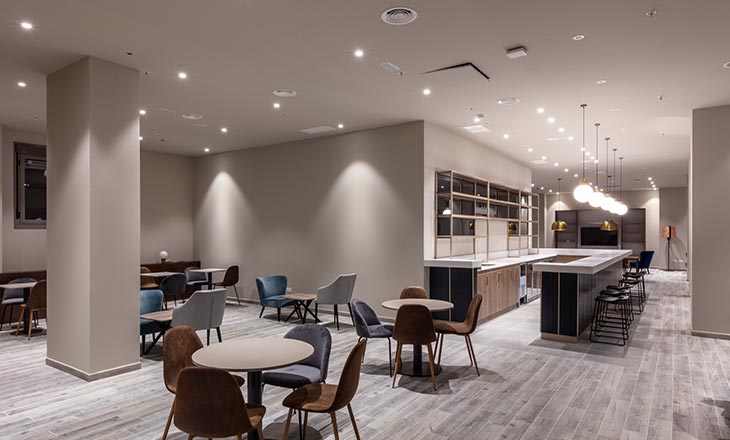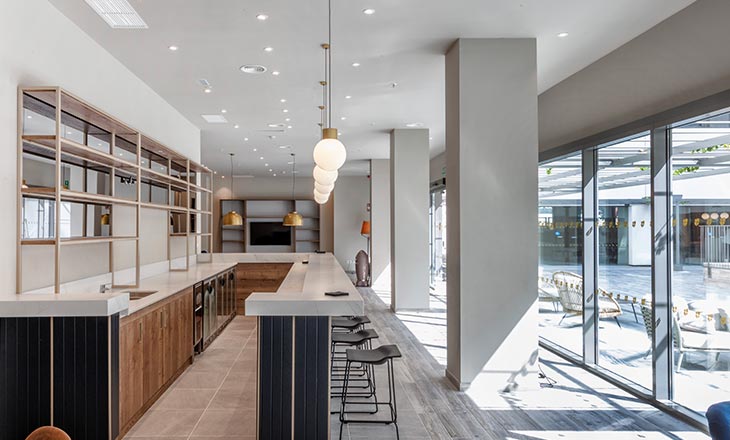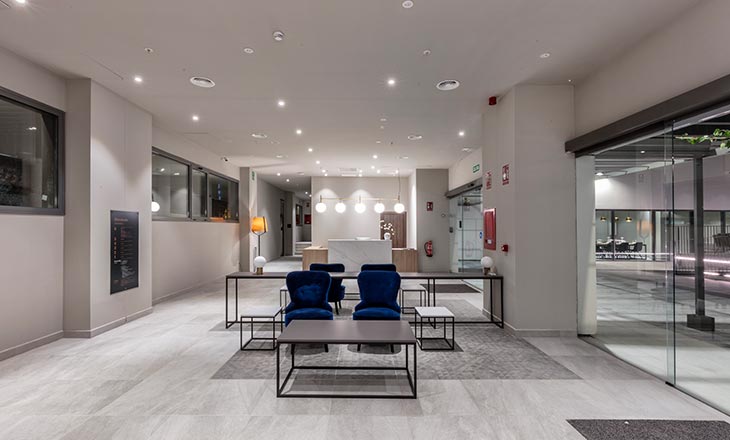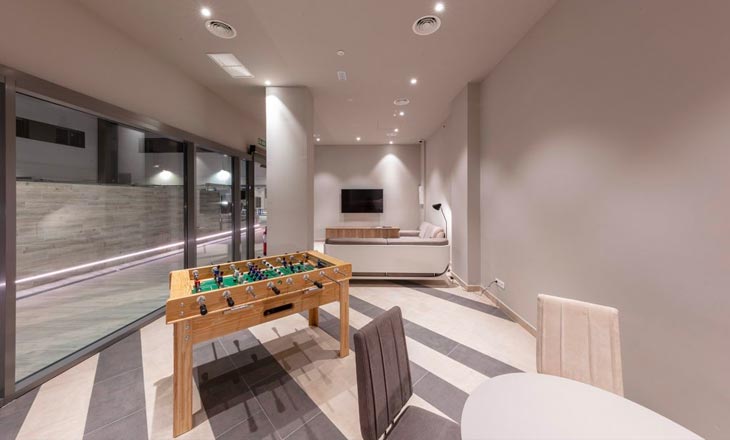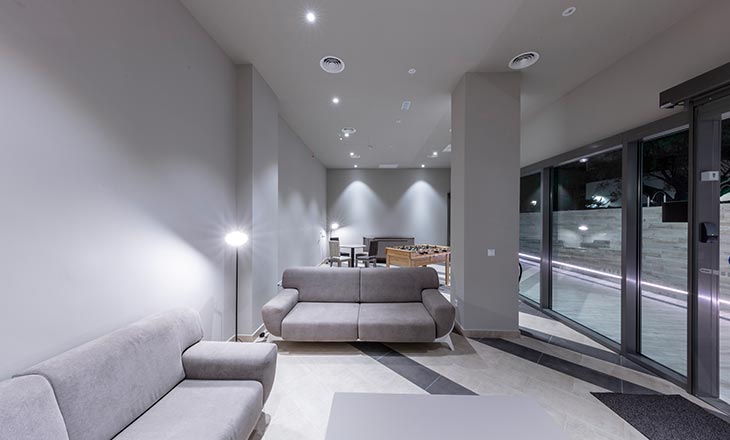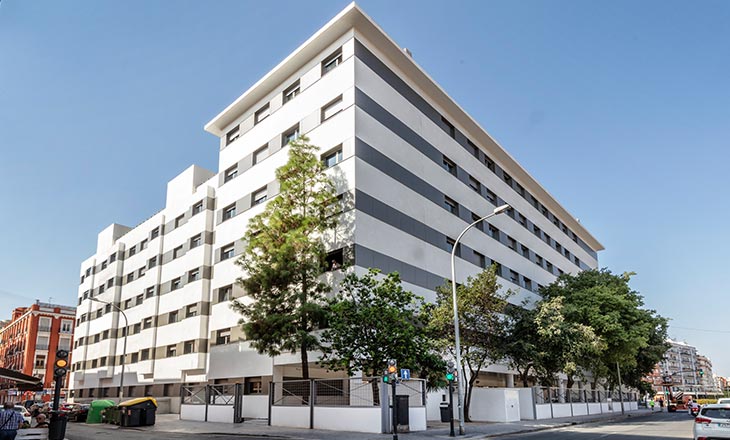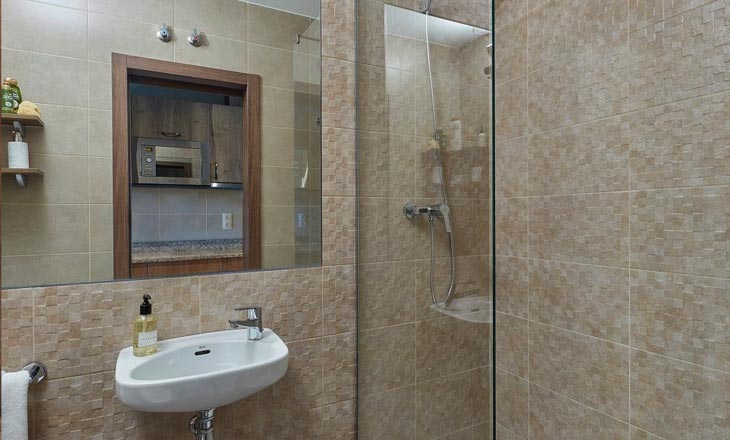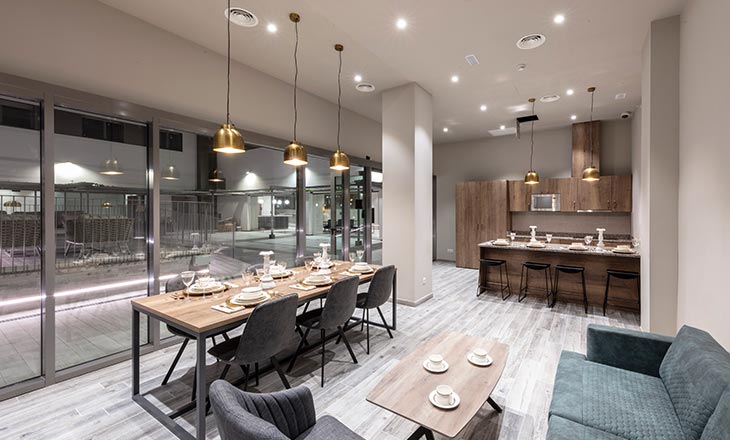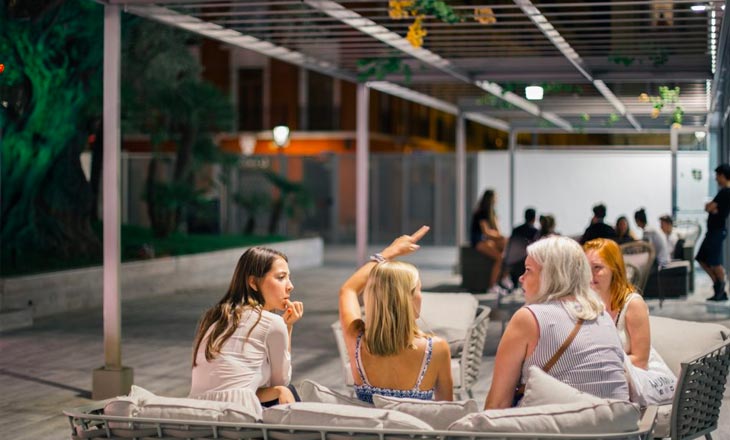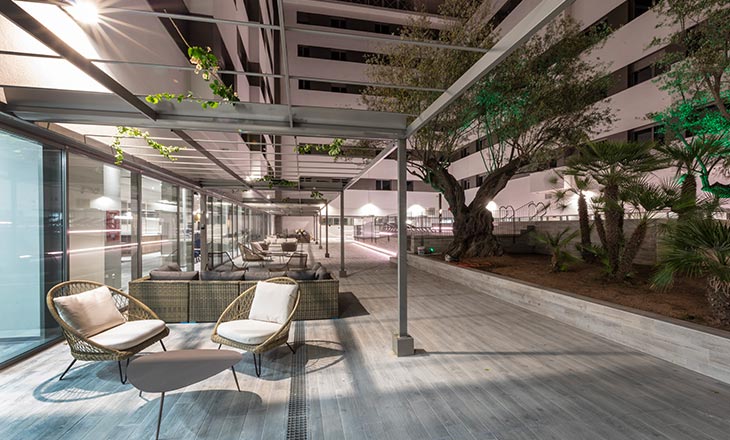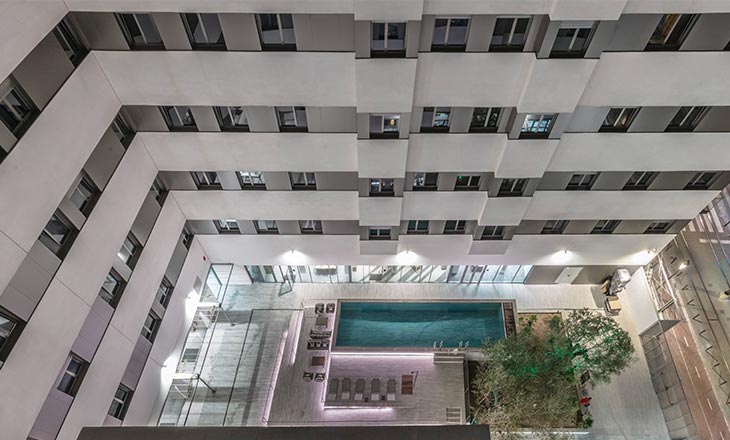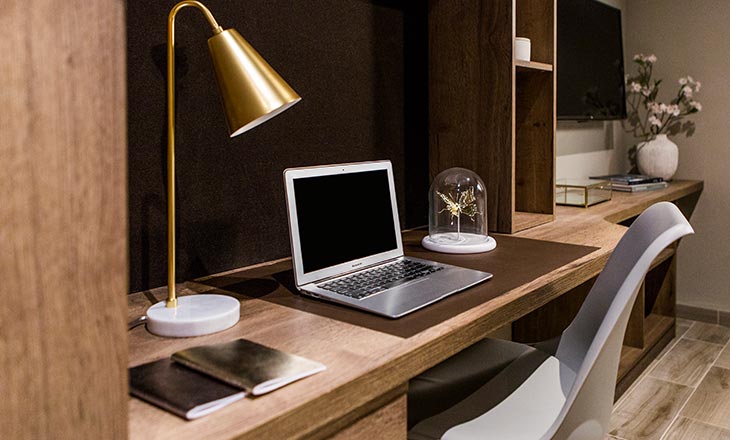 Disclaimer: Images of the accommodation including the interior furnishing are provided for illustrative purposes only and the actual accommodation and finish you receive may differ from the image displayed on our website.
Find Out What's Available
Book with Peace of Mind
Easy. Flexible. Safe
Flexible Start Date Scheme
Should the start of your course be delayed after Sep 30th, you will have the option to delay your tenancy start date accordingly.
Cancellation Policy
Collegiate has updated its cancellation policy in line with the constantly-changing situation so that students are eligible to be released from their tenancy agreements under particular circumstances. See our updated cancellation policy here.
Safety Guaranteed
Your wellbeing is at the forefront of our mind. We have put new cleaning routines, sanitising facilities and distancing measures in place to make sure you get the best and safest living experience possible.
Location

This Property

University
Marina Real
Carrer de Francesc Cubells 7, 46011 València, Spain
EDEM 5 min walk
Universidad Politécnica de Valencia 15 min walk
ESIC 20 min walk
Universidad de Valencia 20 min walk
Universidad Europea 15 min metro
Universidad Católica de Valencia 15 min metro
CEU 20 min
Awesome apartment for students! the service is even better than 5 star hotel! The staff and all the people are super nice, not to mention their amazing common rooms. Love this place so much!
Sydney Lin (via Google)
Fabulous new place in a great neighborhood!!!
Josephine Sweett (via Facebook)
Very good place I liked a lot, take care of the details and the attention is very good.
via Google
Award-winning Student Accommodation