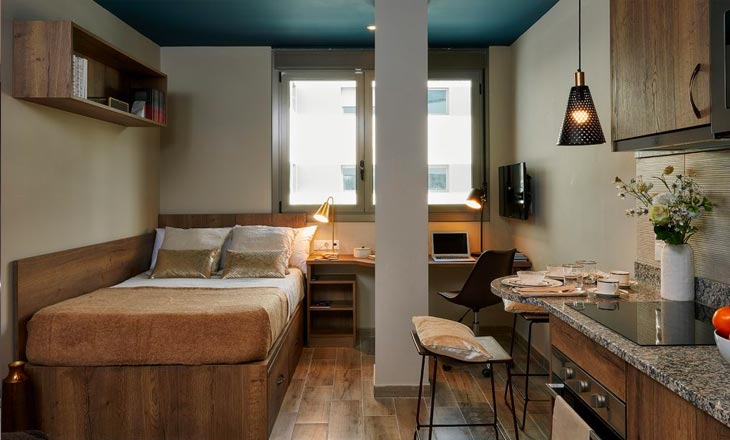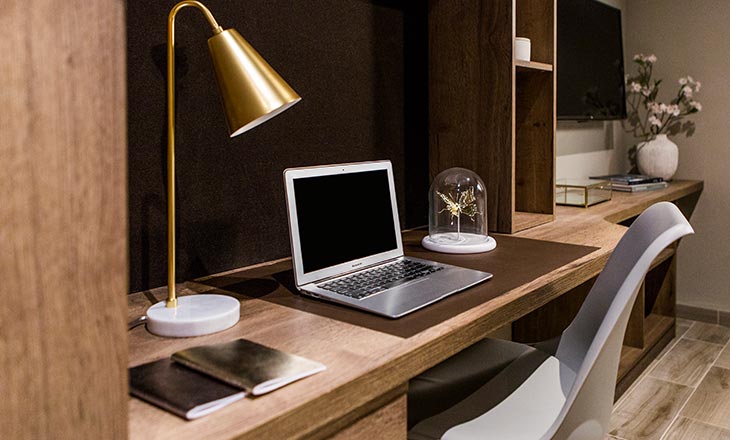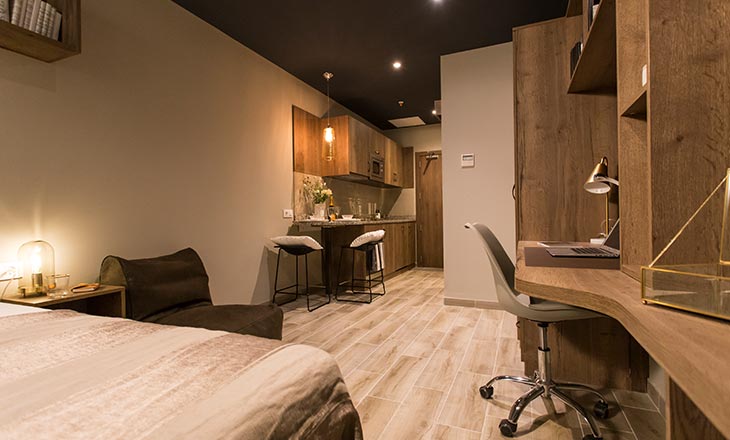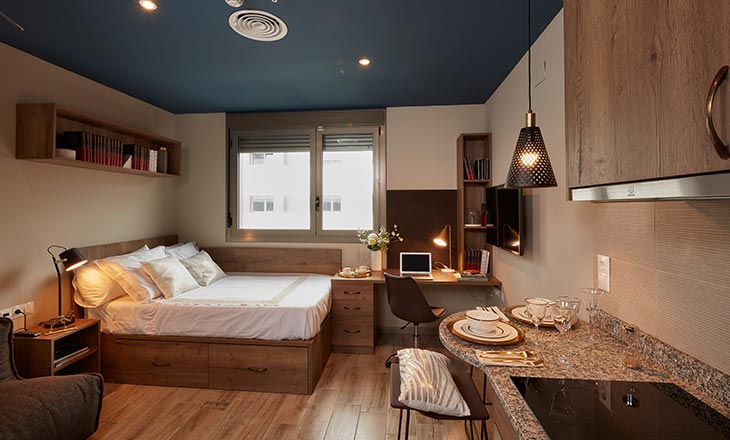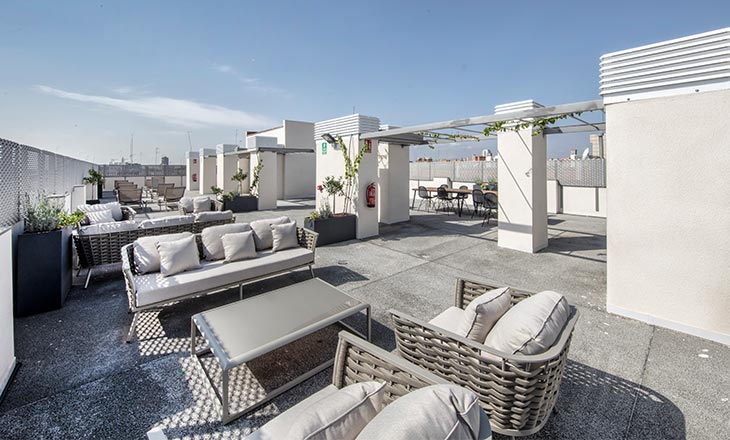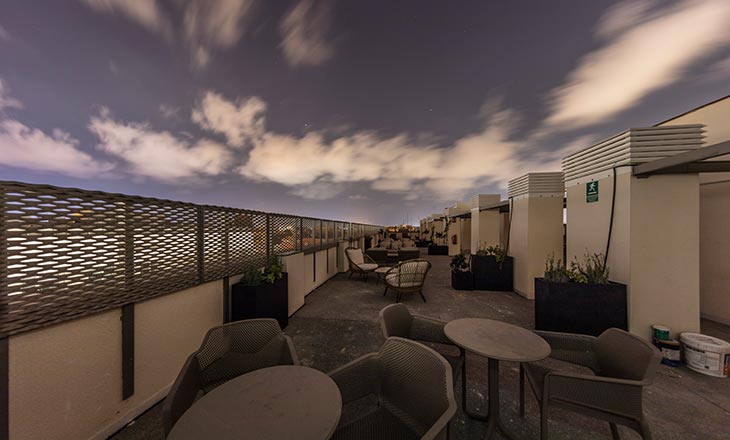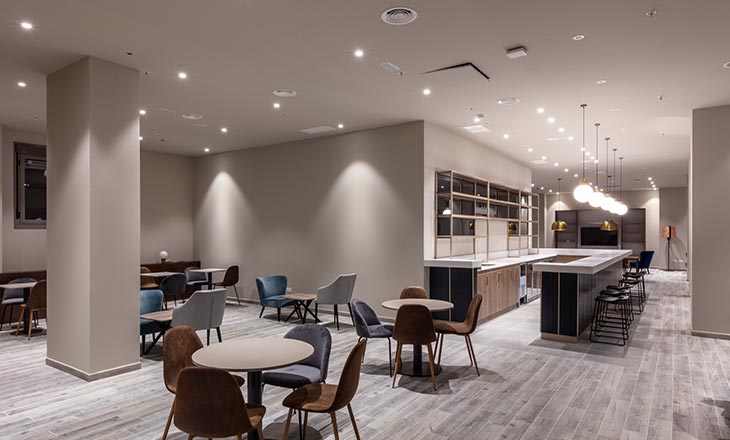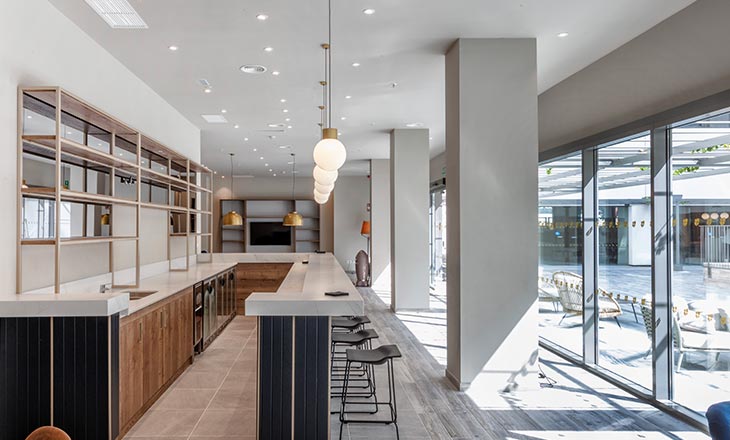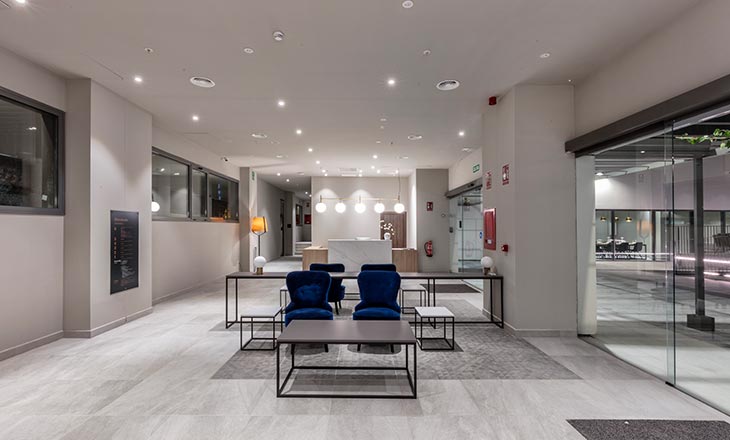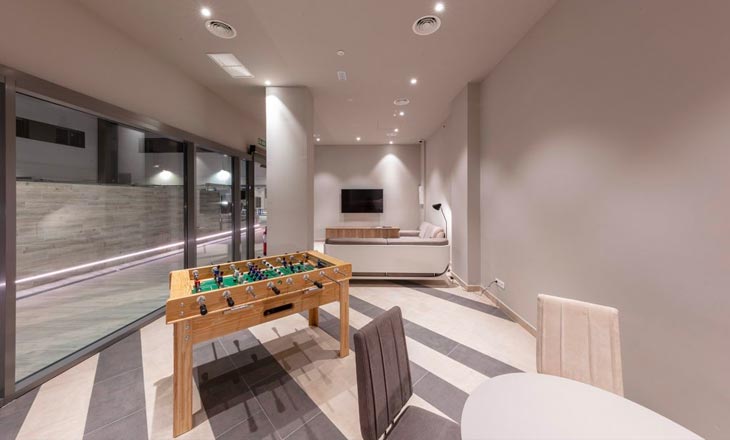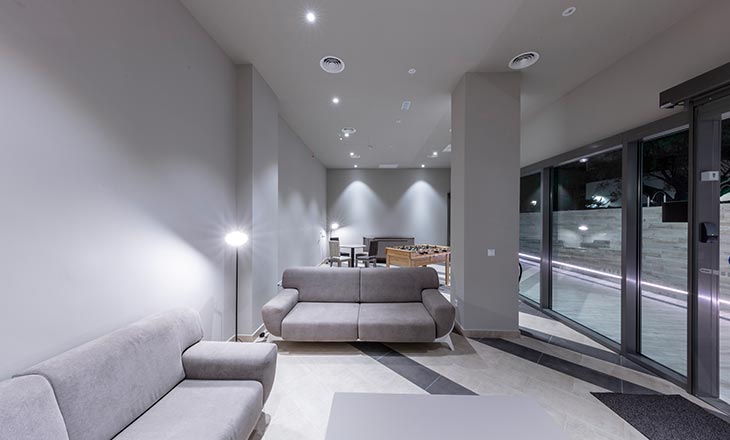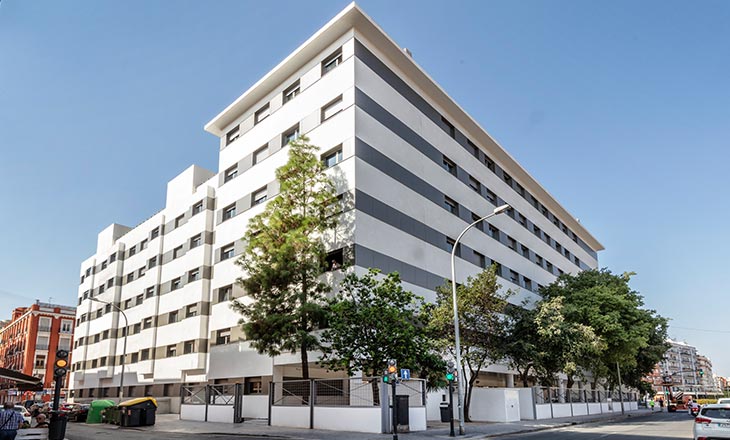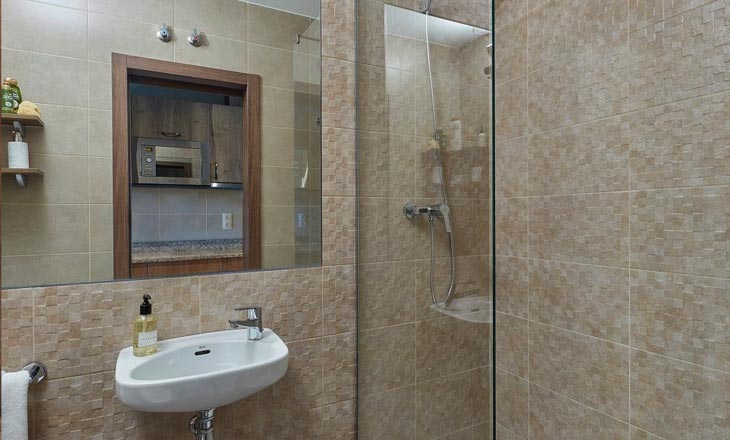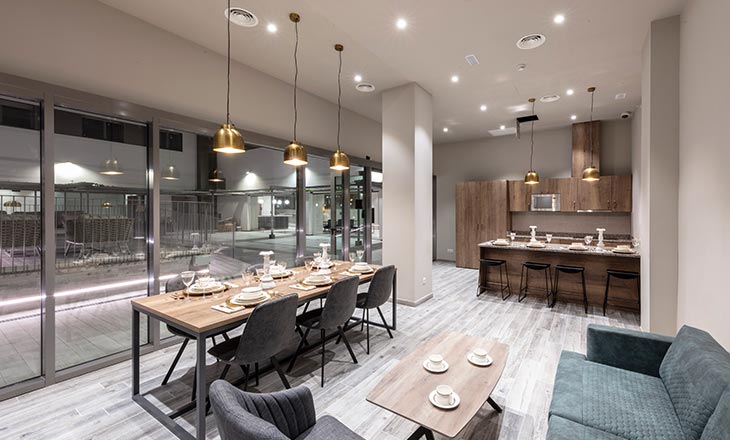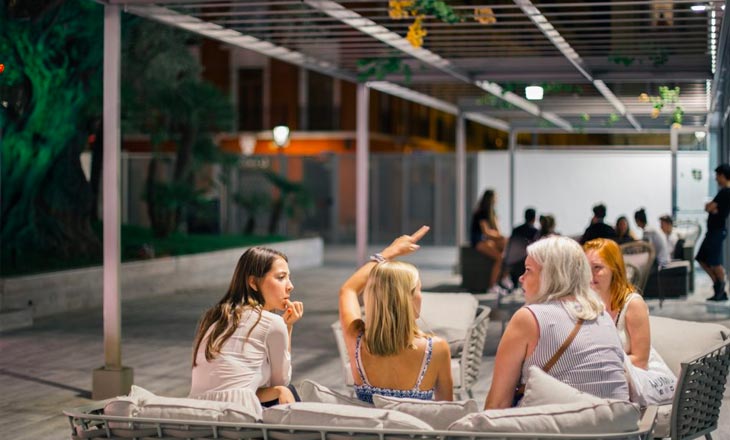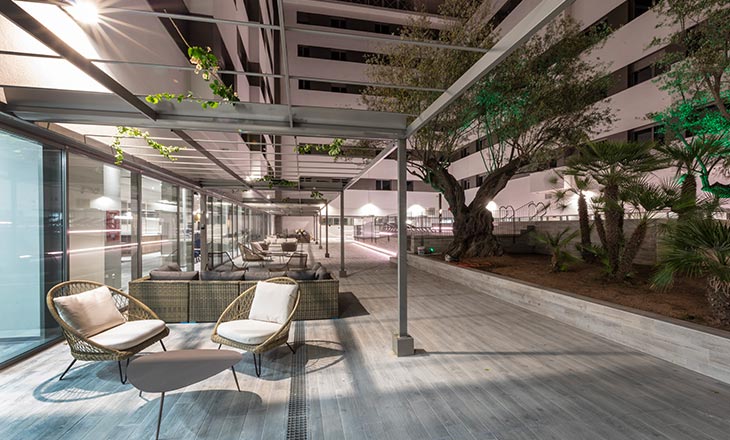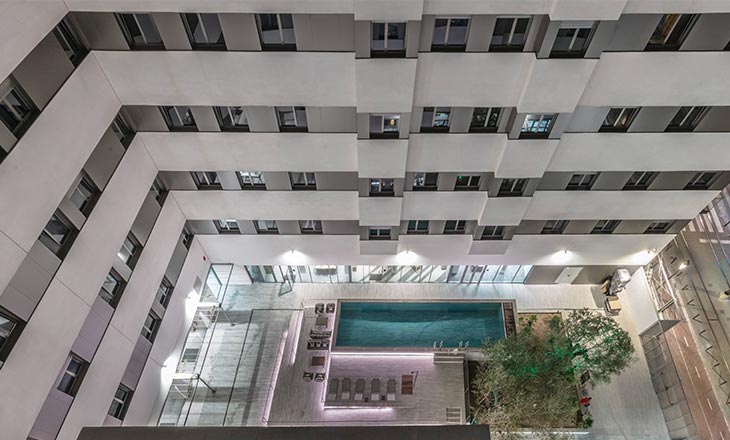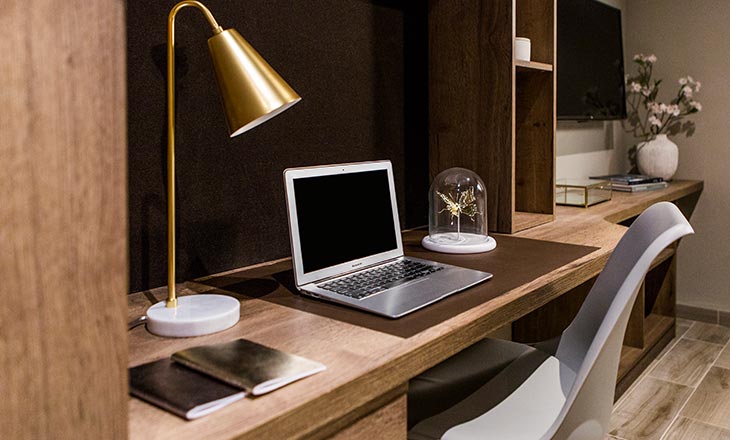 Disclaimer: Images of the accommodation including the interior furnishing are provided for illustrative purposes only and the actual accommodation and finish you receive may differ from the image displayed on our website.
Find Out What's Available
Book with Peace of Mind
Easy. Flexible. Safe
Flexible Start Date Scheme
Should your course be delayed by more than 21 days, you will have the option to delay your tenancy start date accordingly.
Cancellation Policy
Collegiate has updated its cancellation policy in line with the constantly-changing situation so that students are eligible to be released from their tenancy agreements under particular circumstances. See our updated cancellation policy here.
Safety Guaranteed
Your wellbeing is at the forefront of our mind. We have put new cleaning routines, sanitising facilities and distancing measures in place to make sure you get the best and safest living experience possible.
Location

This Property

University
Marina Real
Carrer de Francesc Cubells 7, 46011 València, Spain
EDEM 5 min walk
Universidad Politécnica de Valencia 15 min walk
ESIC 20 min walk
Universidad de Valencia 20 min walk
Universidad Europea 15 min metro
Universidad Católica de Valencia 15 min metro
CEU 20 min
Awesome apartment for students! the service is even better than 5 star hotel! The staff and all the people are super nice, not to mention their amazing common rooms. Love this place so much!
Sydney Lin (via Google)
Fabulous new place in a great neighborhood!!!
Josephine Sweett (via Facebook)
Very good place I liked a lot, take care of the details and the attention is very good.
via Google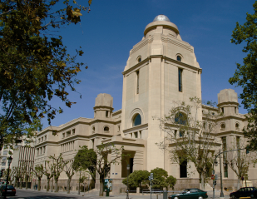 Universitat de València Student Accommodation
Collegiate Marina Real is the best accommodation option for UV students. We have direct connection by metro a few minutes to any of Tarongers & Blasco Ibañez campus. Enjoy your private studio or socialise in any of our incredible common areas: take a dip in our outdoor swimming pool, study in our library or meet you friends for a coffee at the residents' lounge. Life starts here!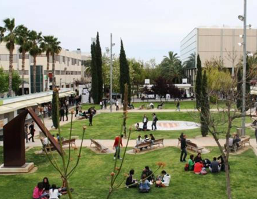 Universitat Politècnica de València Student Accommodation
Only 15 min away by tram, the city centre or 5 min walking distance to the beach. You will live in an international student community where your will find everything you need. Enjoy playing music at our rehearsal practice rooms, exercise at the fitness suite or enjoy the sunset in one of our rooftop terraces.

If you are an ESN member contact us to learn more about your ESN student discount.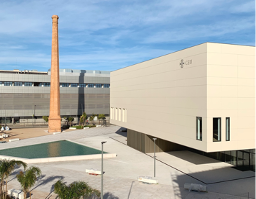 Universidad Cardenal Herrera CEU Student Accommodation
We offer free car park to all CEU students and direct public transport connection to your campus. This way you will have the advantages of living in the city, close to the city centre and the beach, in a diverse and enriching student community. Our studios with ensuite bathroom and full equipped kitchen, completed with the best social areas to have the best student experience.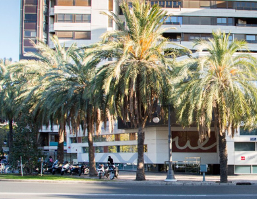 Universidad Europea de Valencia Student Accommodation
Perfectly connected to the UEV, Collegiate Marina Real is one of the preferred options for UEV students. With an incredible international community you will be able to meet students from your faculty and from all the other universities in Valencia. Live in a private studio with ensuite bathroom and kitchen, to enjoy the best common areas you can imagine with your classmates.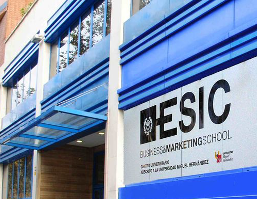 ESIC Student Accommodation
Only 15 min from ESIC, at Collegiate Marina Real you will find the perfect environment to make friends for life and live an incredible student experience. Don't hesitate to book your private studio with access to the best student facilities in the city. Contact us to learn about your discount as an ESIC student.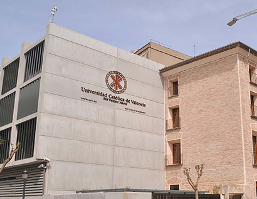 Universidad Católica de Valencia Student Accommodation
If you are going to study at UCV we have good news for you. Perfectly connected by metro to the faculties in the centre of Valencia, Torrent or Godella. 24/7 front desk to live in a safe environment and feel like at home. Furthermore, as a UCV student you can enjoy an exclusive discount on your accommodation fees contact us to learn more about this.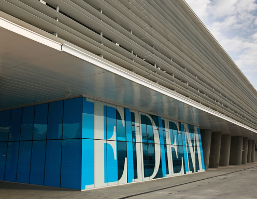 EDEM Student Accommodation
If you have chosen EDEM to complete your studies you will be delighted to know that we are less than 5 minutes walk from the Marina. We have incredible facilities: outdoor swimming pool, gym, study rooms, etc which will be the perfect environment to network with colleagues from your faculty and other universities in Valencia.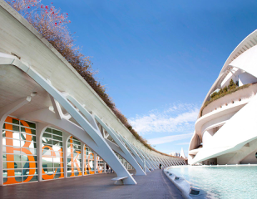 Berklee College of Music Valencia Student Accommodation
If you are going to study at Berklee College of Music, Collegiate Marina Real will be the best choice for your accommodation. Studios with private kitchen, ensuite bathroom, and incredibles common areas including soundproofed rehearsal rooms, you will have a complete experience. For these and other reasons we are Berklee Valencia official accommodation provider.
Award-winning Student Accommodation