At Collegiate AC we know that the current health pandemic situation can leave students with doubts about their next steps. Therefore, today we want to share with you a brief interview with one of our students, so that you can learn about her experience during the beginning of her course in Spain, how the Covid-19 pandemic has impacted on its development and some tips to impose itself on the difficulties of the health crisis. We are sure you will find it very inspiring! 🙂
Marie, Erasmus student in Madrid during the Covid-19 pandemic
Marie is a 20-year-old French resident who lives her Erasmus experience in Madrid to study Digital Marketing. Throughout the next interview, she will tell us how she has lived this peculiar stage in our facilities as a student.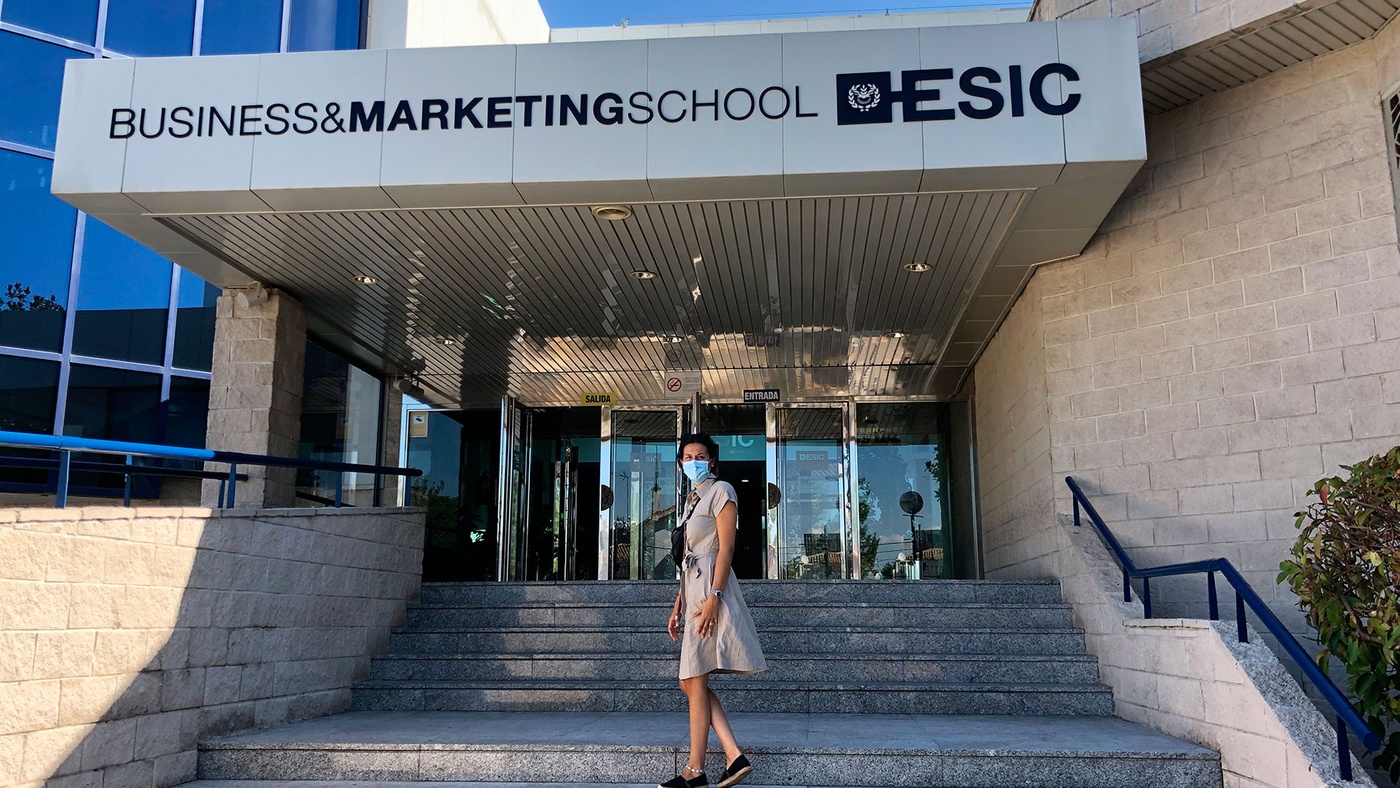 Hello Marie! Thank you very much for your time and availability. Could you tell us how you have lived these last weeks?
I really wanted to do my Erasmus in Spain and I am here despite the current circumstances (she mentions with enthusiasm and a positive attitude).
After a weekend in France with my friends, one of them called me when I had just returned to Spain to inform me that he had tested positive for Covid-19. Immediately, I looked for information on the Internet about where to take the tests, and I found a center 4 minutes from Collegiate Aravaca Madrid where I performed a PCR test and another for antigens, offering me a positive result in less than 6 hours.
From that moment I informed the staff of the residence, who began their internal protocols for identifying close contacts with other residents and staff, and I began my voluntary confinement.
What was the reason your friend took the test in France?
Despite the fact that I was asymptomatic, among my circle of friends it is normal to take the test frequently to know whether or not we are carriers of the virus. It is common and there is no stigma in informing others if you have tested positive.
Under the current circumstances, life goes on. We continue to meet to do things together, we wear a mask when we are in a group or we cannot respect the safety distance and among my surroundings it is already quite normal to carry out periodic tests to minimize the risk of contagion to the rest of the population
Have you had a close case in which they had to be hospitalized for Covid-19?
My family lives in the United States and France and luckily we have not had any serious cases so far. I lived the confinement in the United States with part of my family and later in France, so for me this is already normal and part of my life with which I have to live.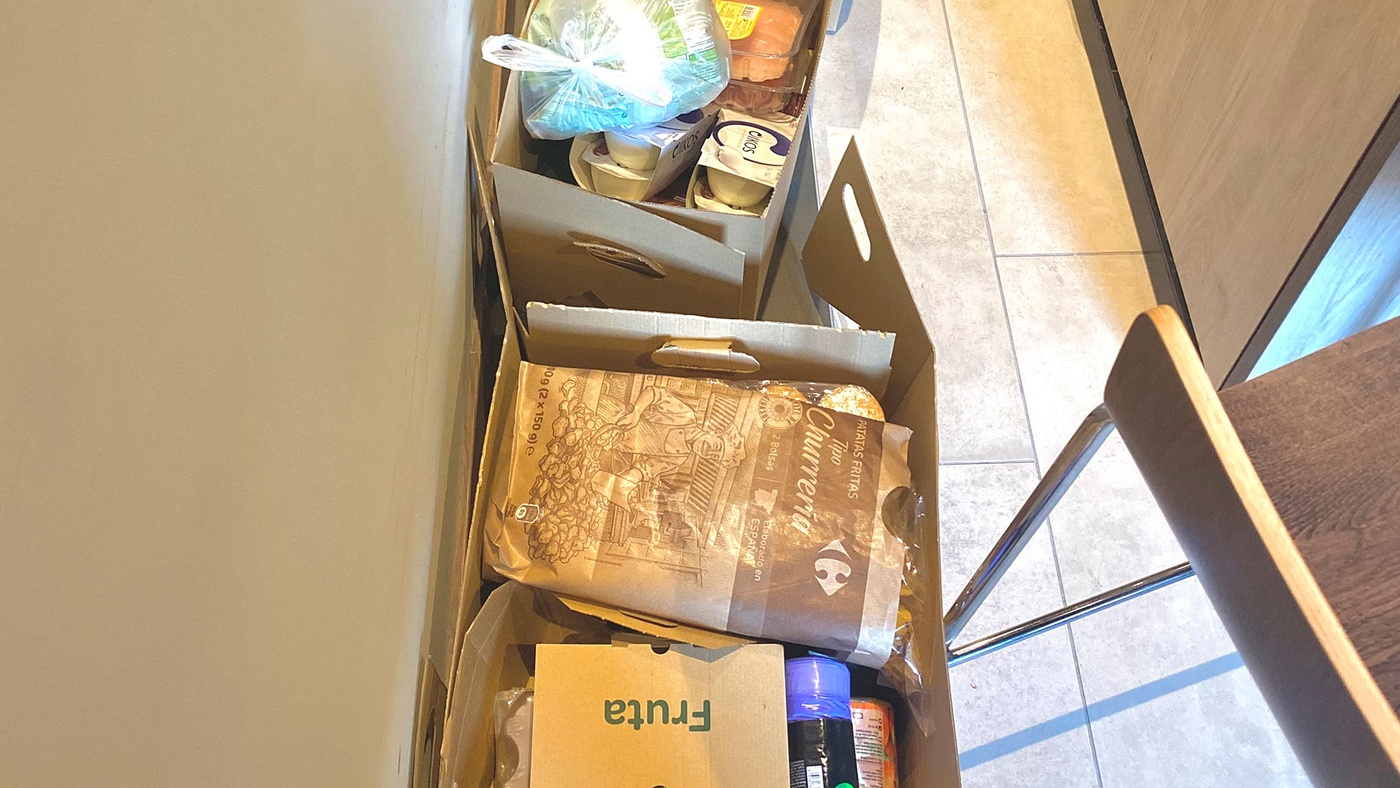 Was it difficult for you to manage this situation in Spain?
Not at all. I googled and immediately found information about different public and private resources for conducting the tests. I wanted to obtain the results as soon as possible and I decided to perform them in the center closest to my residence where the results were offered on the same day.
During my confinement, I have had the support of family and friends through the telephone or the Internet. The residence staff have been in constant contact with me by WhatsApp or by phone, which helps you not feel alone and makes the situation more bearable.
My online classes were from 4pm to 10pm, and in the mornings I would do 15 minutes of meditation / yoga to focus on what I needed to do during the day, keep a positive thinking, and feel good about myself. The days have passed quite quickly and I have taken the opportunity to speak with many of my friends and family.
Collegiate Aravaca Madrid staff has made it easy for me to deliver my purchases to the door of my studio at all times, waste management and laundry, so it could not have been easier.
What advice would you give someone who finds themselves in this situation?
It is important that we respect the safety instructions at all times. In case you have to confine yourself, it is important to maintain a routine, exercise, and ventilate the space in which you live frequently. Talk to your loved ones, and stay informed of what is happening at all times.
I don't know if my course will end in person or if my university will send me back to France. But the most important thing is to adapt to the current situation and continue your life with the circumstances that we have to live. Currently I enjoy the day to day without long-term plans so as not to generate false expectations.
In conclusion: if you are considering taking a leap in your career as a student, you are considering doing an Erasmus in Spain or simply moving to study in Madrid, Marie is a clear example of how important it is to continue with your studies. Of course, surrounding yourself with the best professionals to help you with any complication, with total security and confidence.
Are you considering the option of living your Erasmus experience in Madrid? Do you want to come to study in the Spanish capital with all the facilities and security measures? We are waiting with open arms! 🙂