The Mediterranean sea invites you to fall in love, that no one can deny. That is why there are so many romantic plans in Valencia, many of which have this sea as the protagonist. In this article we will tell you some of them, which you can propose to your better half: to conquer her with a declaration of love, to celebrate an anniversary, to ask her for her hand … Cupid's arrows fly over the city of Turia!
5 Romantic plans in Valencia
Next to the sea, in the center or in the surroundings of the city. Romantic plans in Valencia cover very different areas. Here we make a selection of five proposals with which you will not fail.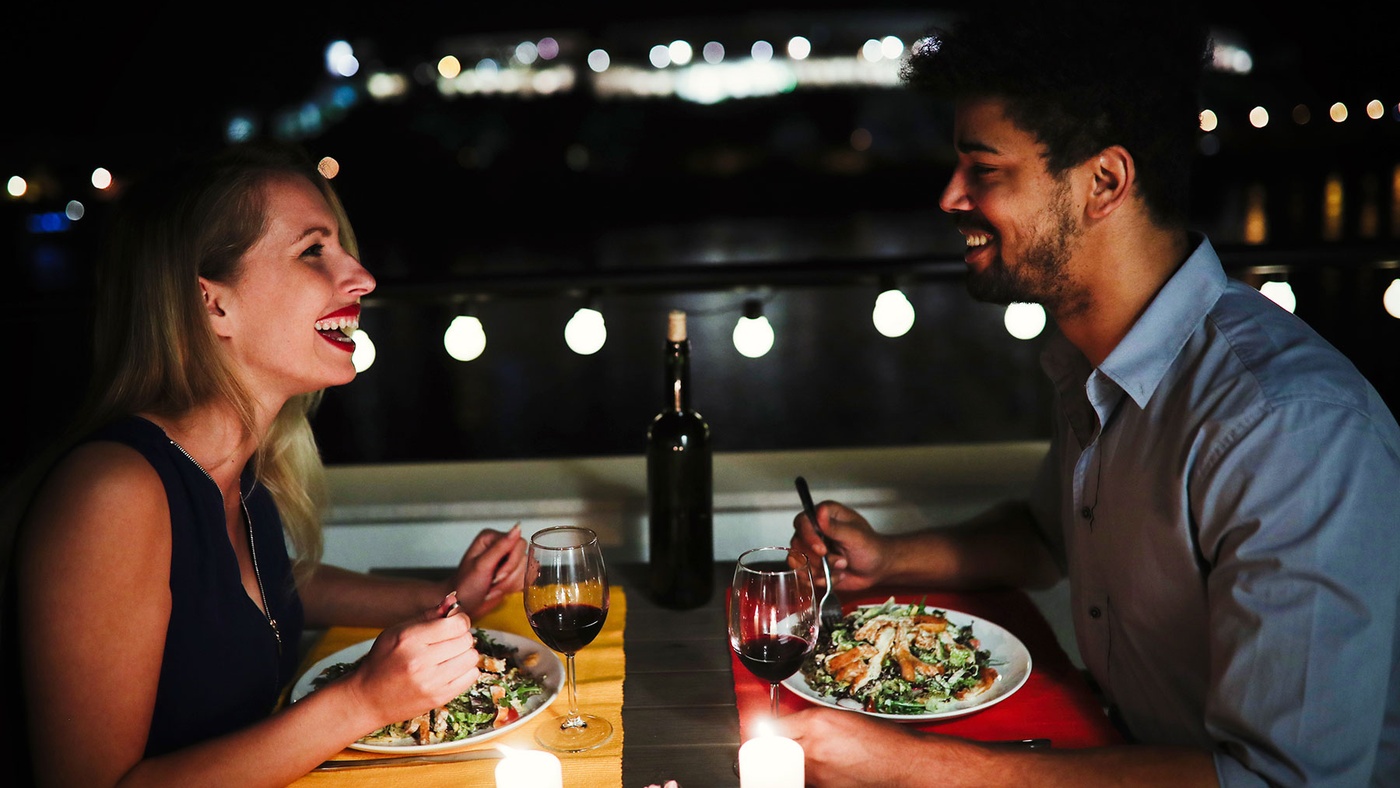 1. Go out for dinner and drinks in the Marina of Valencia
The Marina de Valencia, which is located very close to our university residence Marina Real in Valencia, is a good place for an appointment. Its stamp of boats moored or arriving at port has something special. And in its facilities there are many restaurants where you can reserve a table for two or have a drink after midnight. Concerts are also organized in the Pergola, especially in summer, although the atmosphere is relaxed and pleasant at any time of the year. There is no better place to spend Valentine's Day or any other special date!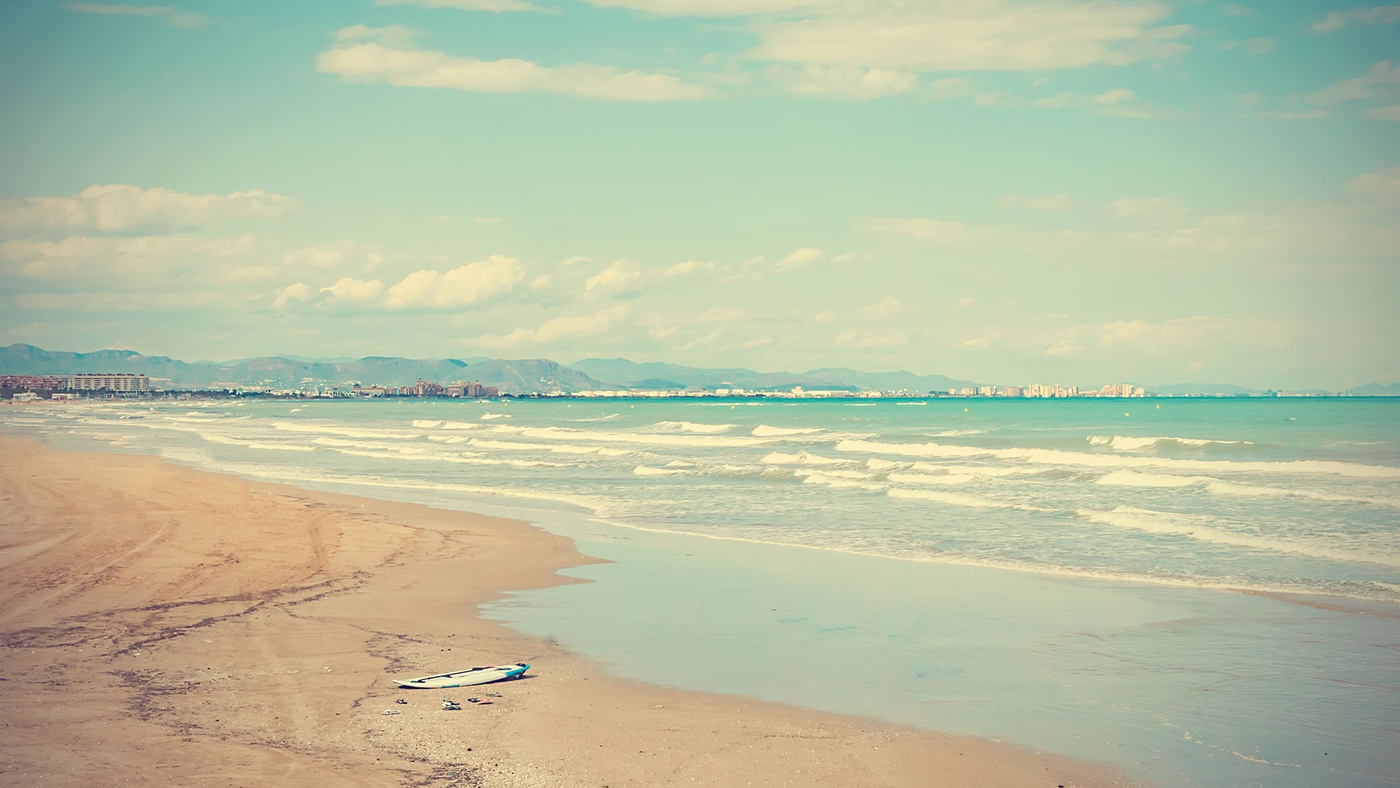 2. Stroll along the shores of Malvarrosa beach
Next to the Royal Marina is the Malvarrosa beach, almost 4 km long. Strolling along its shore, while the water wets your bare feet and the breeze caresses your face, is a very pleasant experience when enjoyed as a couple. Therefore, it is one of the best romantic plans in Valencia. Especially in the low season, when the beach is free of bathers, towels and umbrellas. And after the walk, as a culmination of the appointment, nothing better than having a freshly made paella accompanied by a good sangria at one of the beach bars on the seafront. Sharing the socarrat will unite you even more as a couple!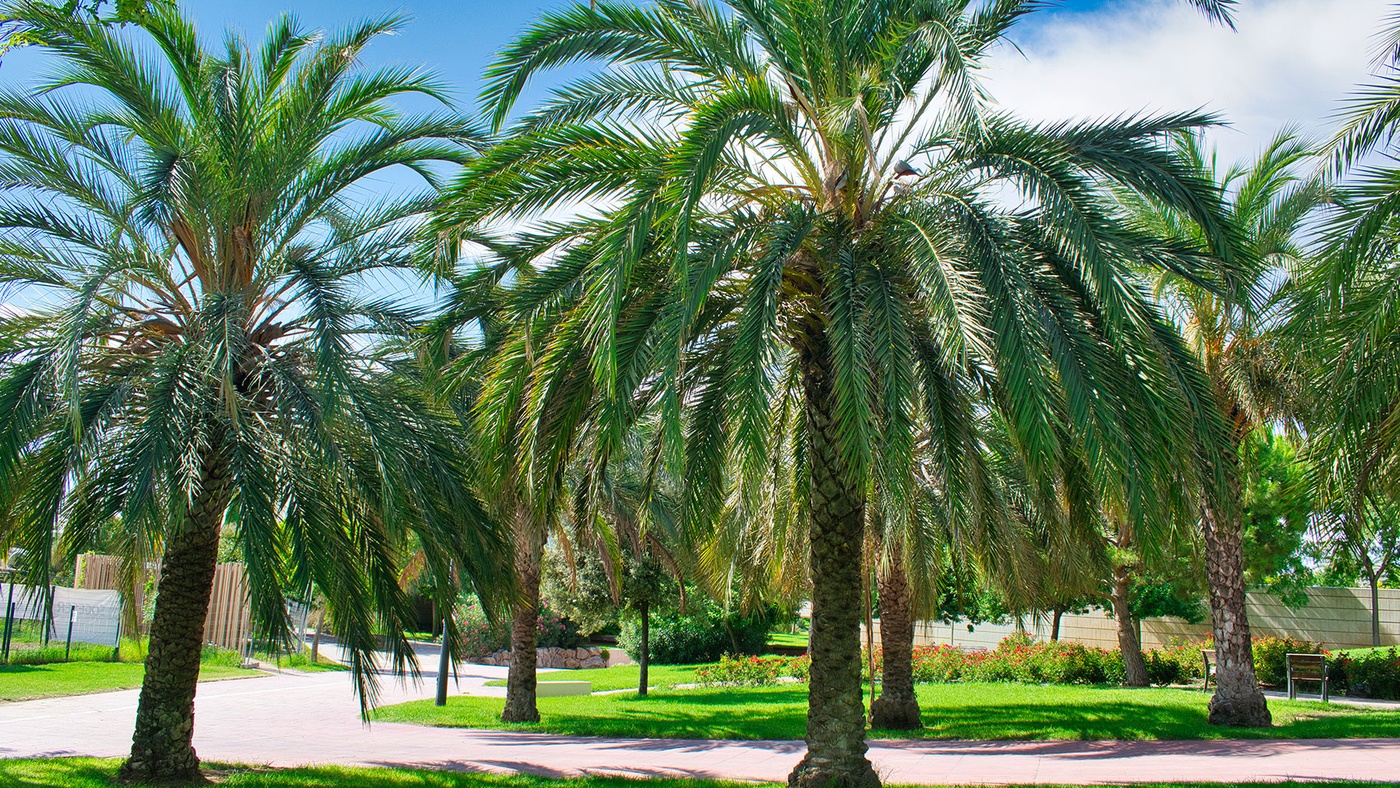 3. A little run through the Turia Garden
Sport can give rise to romantic plans in Valencia, why not? In particular, running, which brings so many joys to this city with its marathon (we will tell you about it in our post about autumn in Valencia). Jogging here is not only easy due to the flat layout of the center, but also a very beautiful activity if practiced, for example, in the Turia Garden: this park runs along the old riverbed, which was diverted decades ago by security reasons. The result is a green artery that crosses the entire city on bridges full of history, adding a total length of approximately 10 km. A distance that will be enough for a good training … and it will give you the time to tell you many things!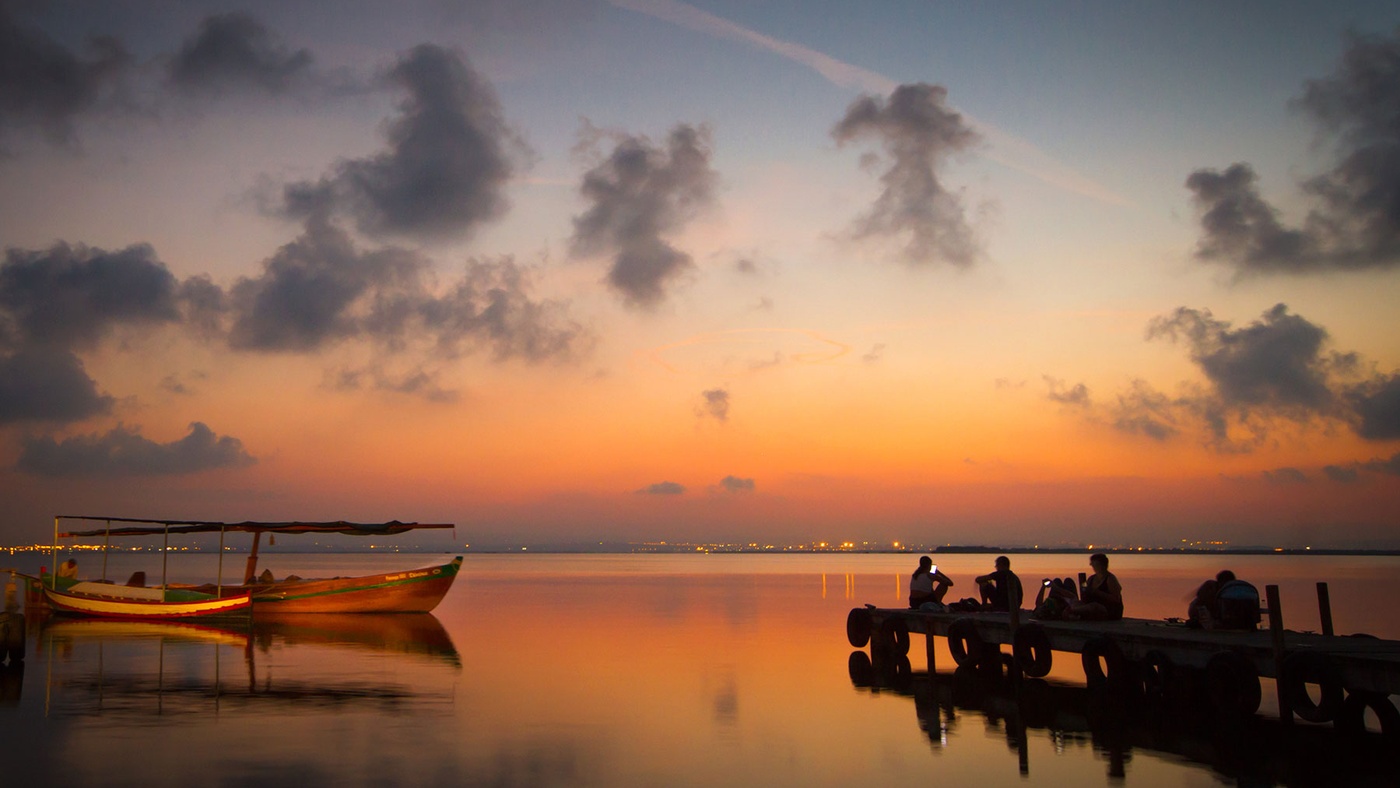 4. A boat trip through the Albufera
To the south of the city is the Albufera de Valencia, a very unique natural park in environmental terms. For example, because it is an important place for the breeding and wintering of migratory birds. But here it is also possible to put into practice one of these romantic plans in Valencia: taking a boat trip through its waters, very calm because they are not exposed to the waves of the sea. And if you are more of having your feet on solid ground, it is also possible to take hiking trails along paths or enjoy its melancholic sunsets. Of course: don't forget a good mosquito repellent if you don't want these insects to break the magic of the moment!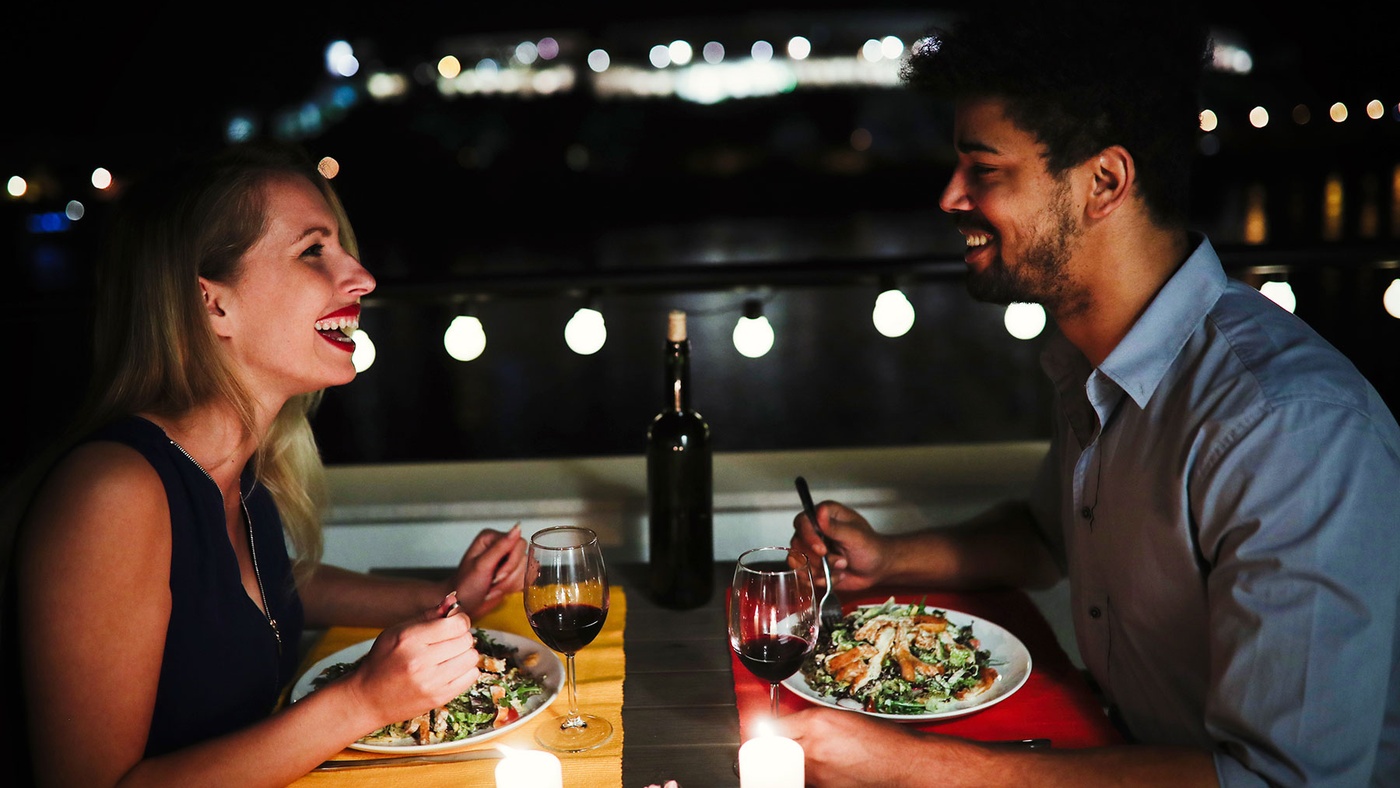 5. A candlelight dinner for two
Agree: it is a classic that has been made, probably, since man invented fire. But it is no less romantic or less effective for that. And why reject this option when you have facilities like those of our Collegiate AC residence? Your stay will become your ideal space to dine, either with a minimalist dinner or brought by a rider at the door of the street. The important thing is the moment that you will live together without being disturbed by anyone!
We hope that our proposals for romantic plans in Valencia have inspired you! 🙂