Have you decided to study in Valencia, the place where the sun shines for around 300 days a year? That the warm weather, the close by beaches, good universities, the history, and the delicious Spanish food is the experience you are longing for? That is great, but now it's time to find accommodation. If you still making your decision if to study in Valencia, click here to read the top six reasons why you should study in Valencia.
In this post, we give you 5 tips to help you choose between the different university residences in Valencia. In order to help you make your decision to move abroad as smooth as possible.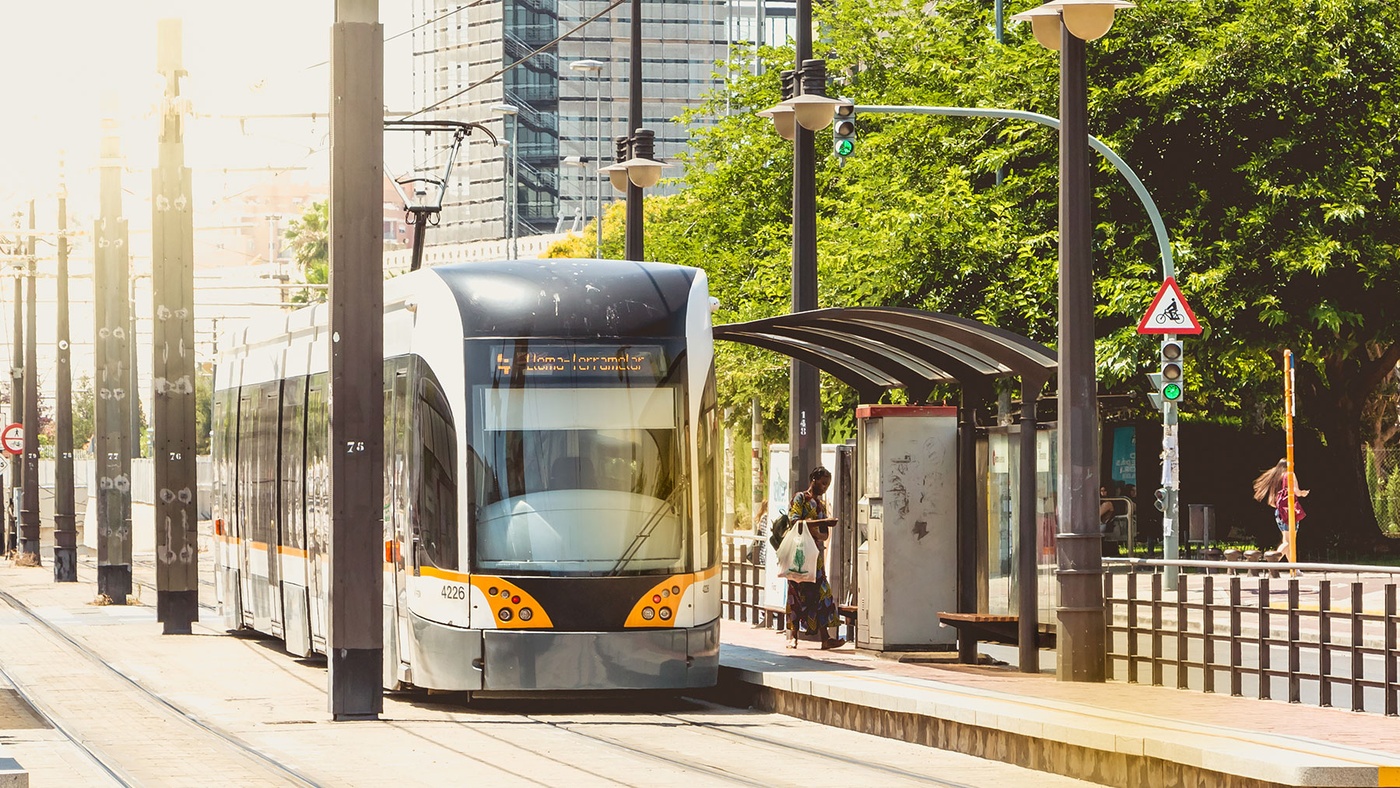 1. Closeness to the faculty and good connection
Proximity is a key factor to enjoy quality of life. Therefore, the first advice we give you is to opt for accommodation close to your faculty or that is well connected by public transport. If, for example, you opt for the Collegiate Marina Real Valencia student residence, you will be at 10 minutes distance by bike from the UPV.
And if you prefer the comfort of the metro or tram, in 13 minutes you will be at the Facultats stop, departing from the Marítim-Serrería stop, located at the door. The same will happen if you move to other central points of the city, where numerous faculties are situated. There may also be other interests you have in what you want to be in close proximity to; such as the marina, the beach, or The Turia Riverbed Park, knowing what you want to have in close proximity will be very helpful for you in deciding where to live.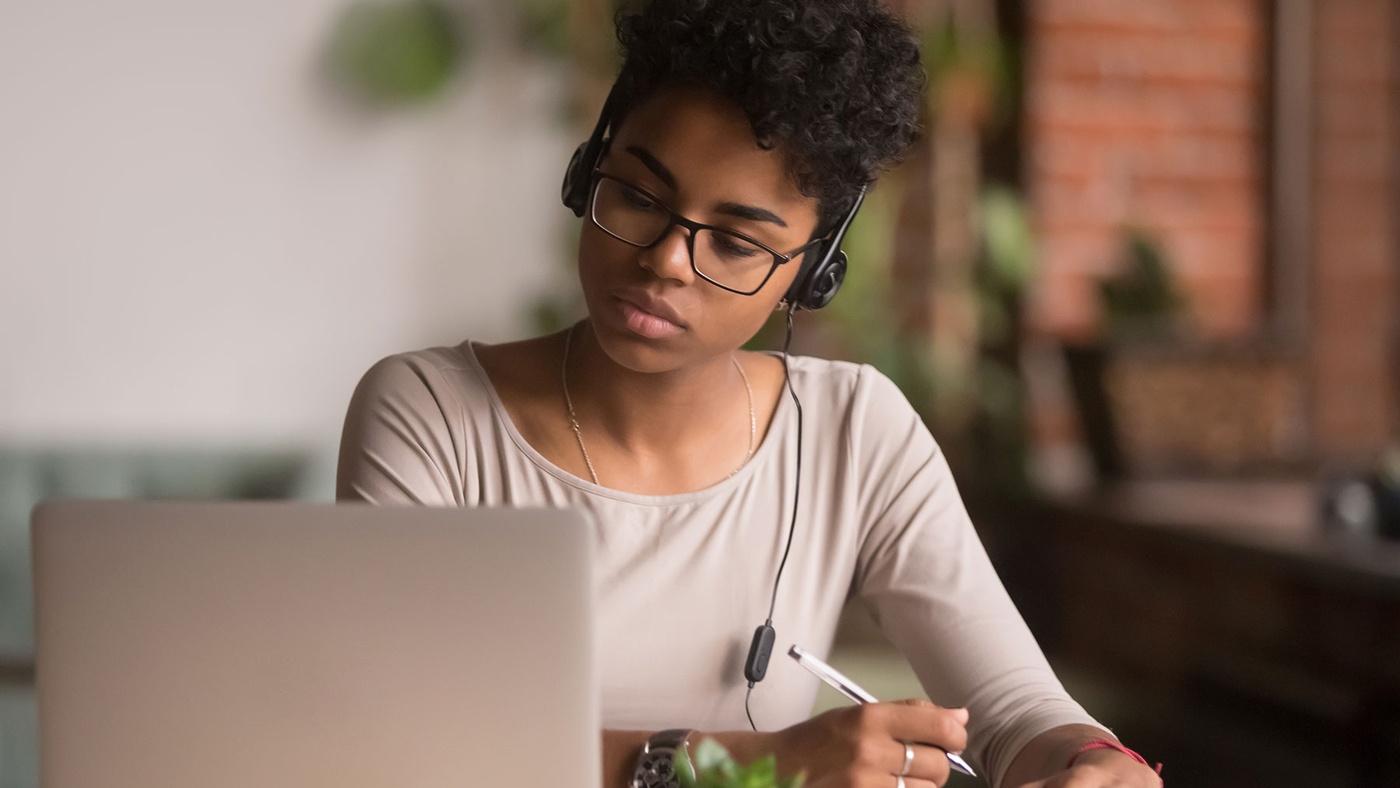 2. Everything you need to study
Having good services and study spaces is key. Of course, your faculty will have a library for students, but it doesn't hurt that your student residence in Valencia also has a library or study room. It will come in handy for weekends and holidays, or for those days when you prefer to 'stay home'. Also, make sure your room has a good corner for working and concentrating: desk, comfortable chair, good lighting, fast Internet connection…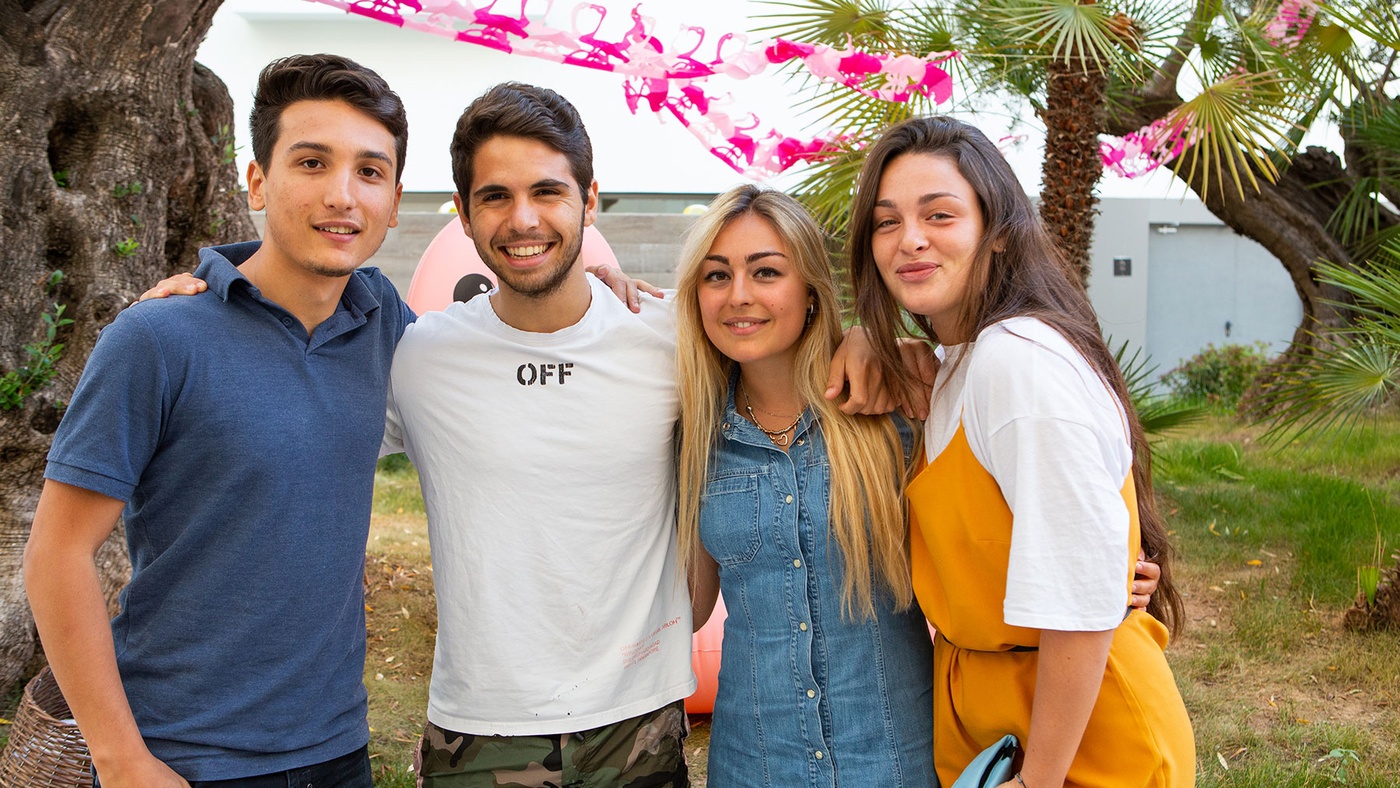 3. Everything you need… For after studying
As you can imagine, during your stay not everything will all about studying. And it shouldn't be. The key to having a productive year is to be comfortable also in your free time. In this sense, we advise you to look for university residences in Valencia that promote the famous Mens sana in corpore sana. For example, with a gym, so you can exercise in aerobic or weight training sessions. Or a projection room that allows you to watch a movie or a game in good company to disconnect. Or even a pool for when you prefer it to Malvarrosa beach.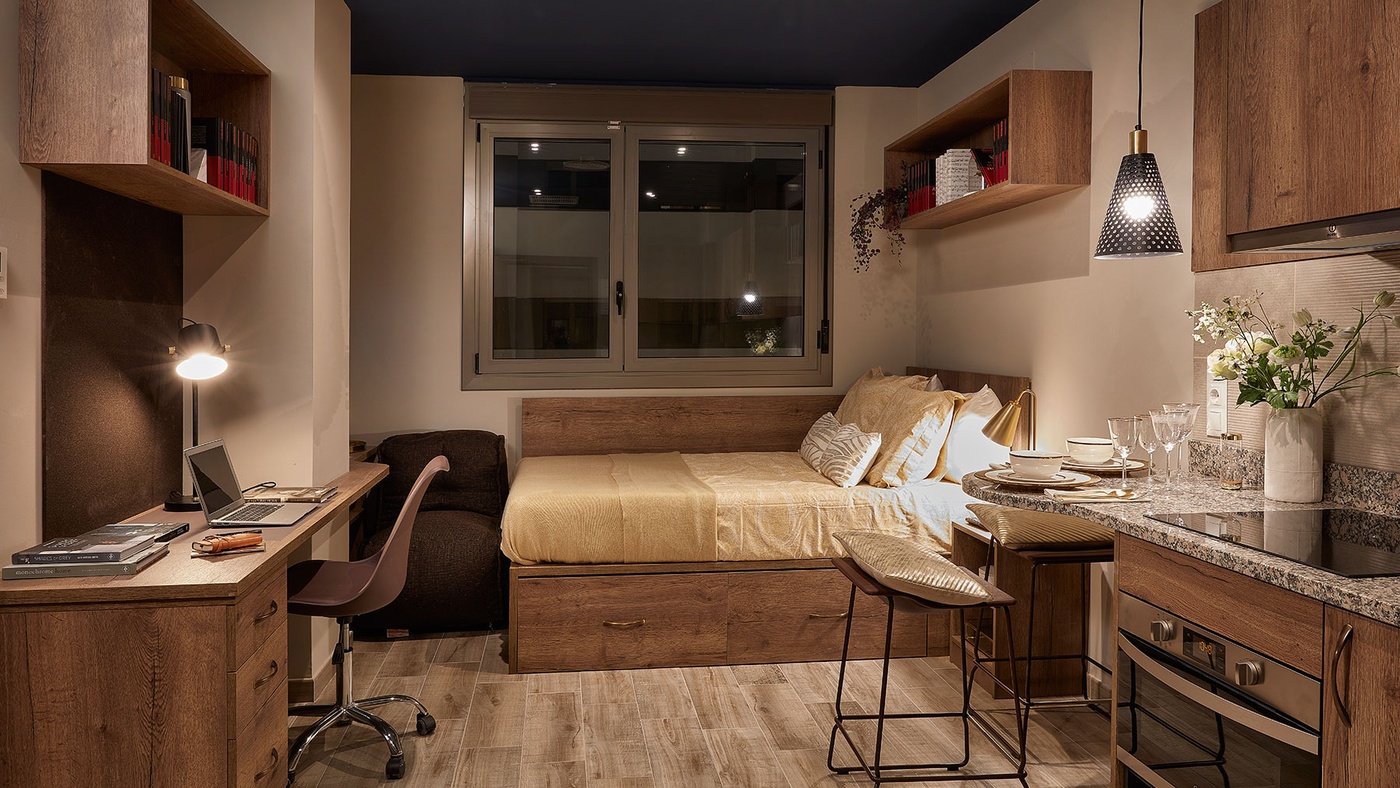 4. A necessary independence
If you decide to choose a student residence in Valencia it's probably because you like the idea of ​​sharing common areas with other people your age. However, we all need privacy, some prefer it more than others. That is why, if your room is not shared, then you will also be able to enjoy the independence you require during your stay.
However, it's also necessary to have your own space when it comes to meals, whether it is a shared room or not: if you have a small refrigerator and a simple kitchen, with a ceramic hob, oven, and microwave, you will have the freedom to eat what you want, when you want.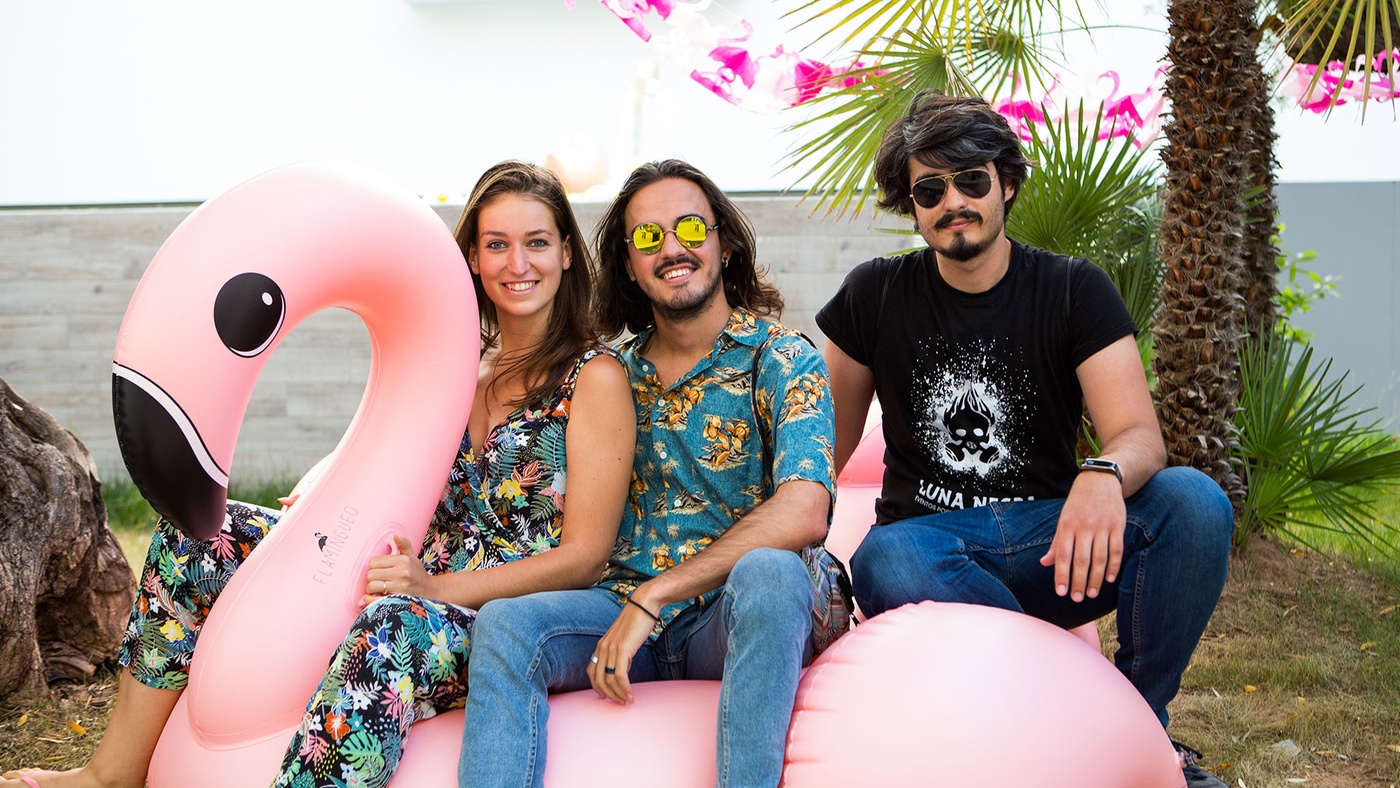 5. International environment
The university residences in Valencia can be exclusive in certain educational centers or open to all kinds of students. And, due to their characteristics, some are more focused on the Spanish public and others on the international one. Keep in mind that this city is one of the most cosmopolitan in Spain, where students from all corners of Europe come with Erasmus scholarships but also from other continents with different programs.
Therefore, you can take this as an opportunity to broaden your sights and meet people from all over the world. And, in this sense, staying in a multicultural environment will be most enriching, not only to make unforgettable friends but also to practice many different languages.
We hope that these tips have been useful in order to choose your university residence in Valencia. A very important decision that will turn your stage as a student into one of the most enriching experiences of your life. 🙂