The lively and vibrant capital of Spain, Madrid certainly dazzles when it comes to culture.
Students looking for reasons to study in Madrid won't be disappointed. Aside from delicious food, rich history, bars, clubs and shops, students wanting to sample Madrienian culture don't even necessarily need to take a trip to a gallery or the Madrid art museum to find it – they can discover public murals, colourful graffiti and political street art right by their accommodation, all for free!
So, to explore the urban art scene in this bustling city, follow us through the streets of Madrid to find some of the best spots.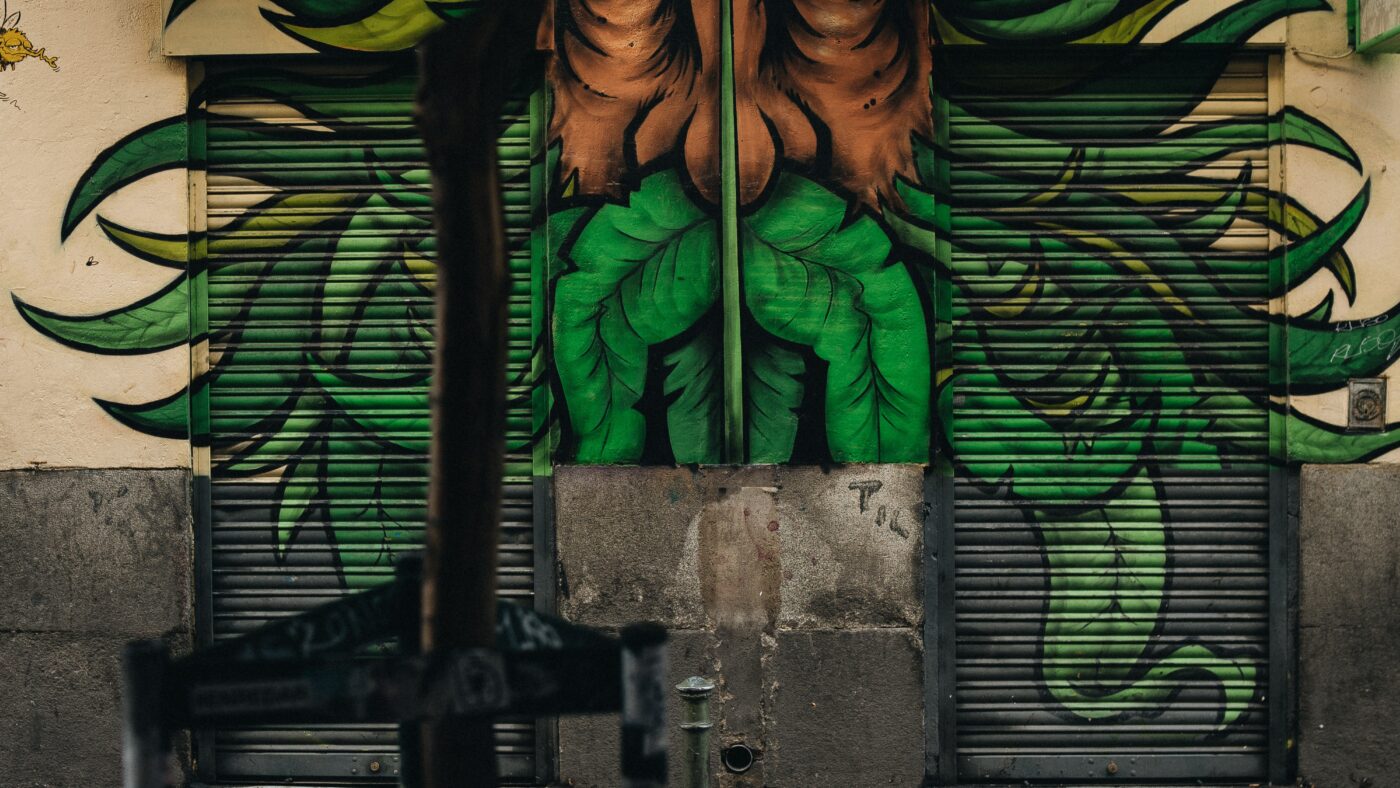 Market Murals
Located in the centre of Madrid, the Mercado de la Cebada sells anything and everything; from fresh fruit and vegetables to flowers, makeup and odds and ends. It also has some fantastic street art on show, both inside and outside. This art was done by a group of artists called the Boa Mistura, who used different symbols and colours to decorate the market walls.
If you're after the biggest and most well-known street art Madrid offers, make this market a must-see spot on your list.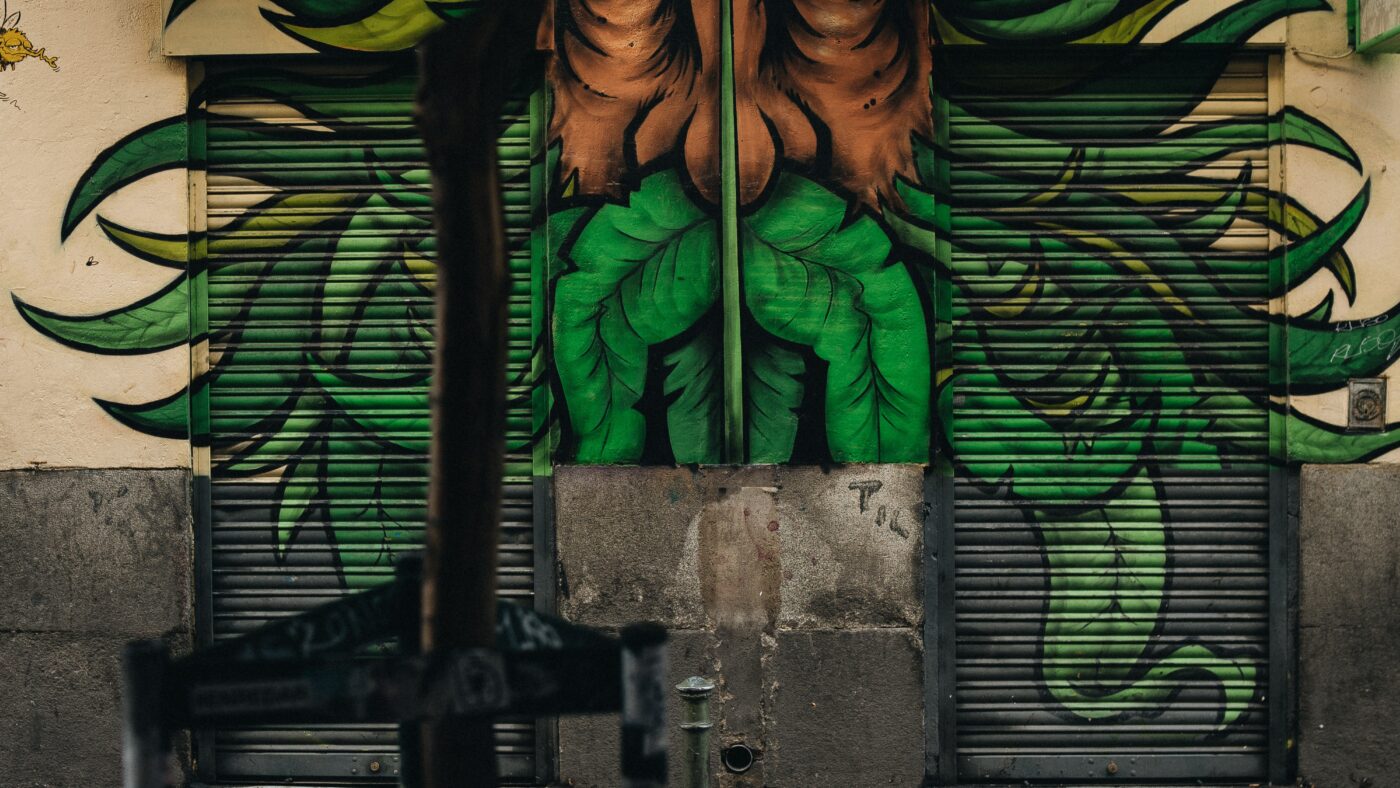 Famous Faces
The next stop on our trip is Plaza del Poeta Leopoldo de Luis, where you can find an impressive piece of street art by Suso 33. A true Madrilenian, Suso 33 is famous for his iconic graffiti and controversial work. Suso 33 has also created murals featuring Don Quixote and Miguel de Cervantes.
Other famous street artists in Madrid include Muelle, Borondo and Jonipunto. Keep an eye out for their signature tags around the city.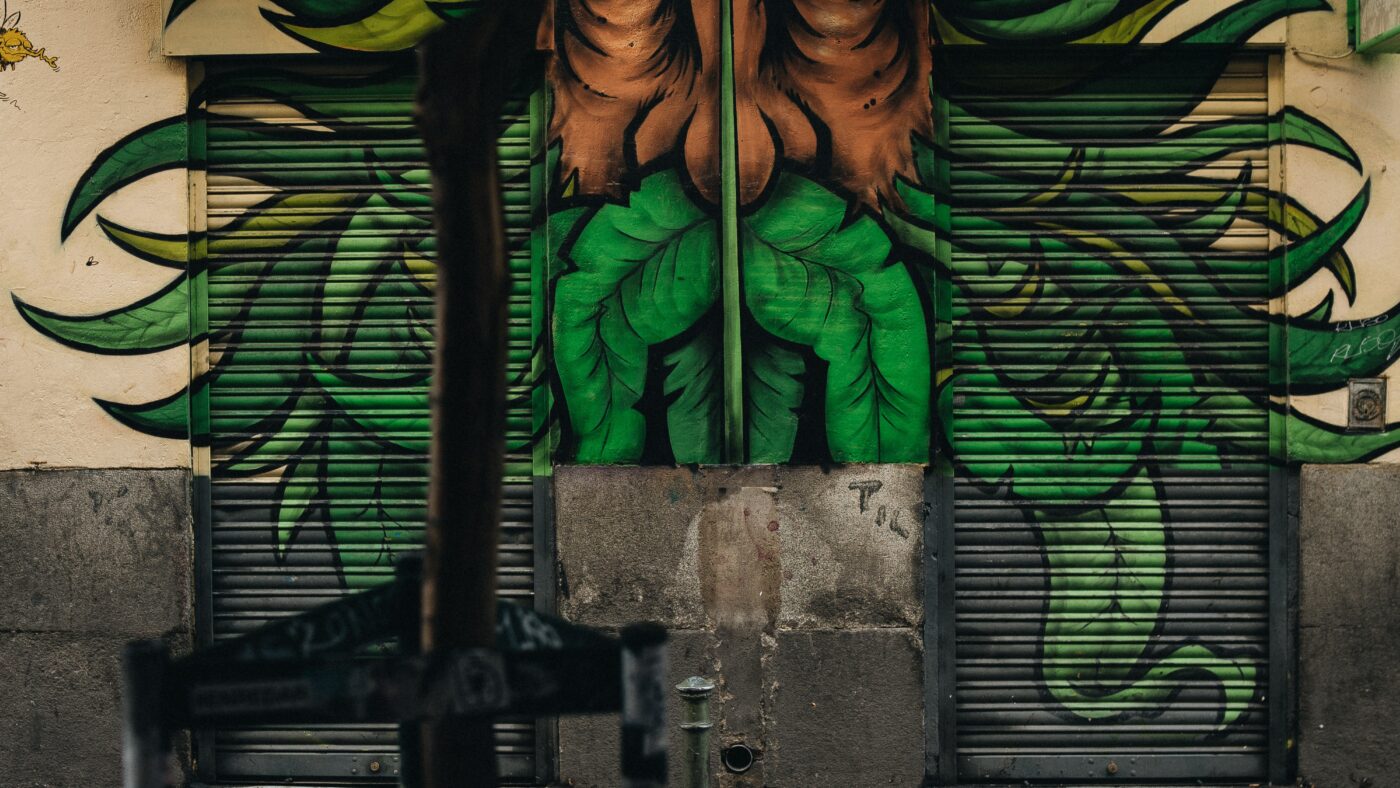 Caught on Film
For a unique art experience, travel to the Valdeacederas neighbourhood to have a look at street artist Spy's CCTV cameras, which can be found on the side of a building there. Madrid is host to plenty of social and political art like this, so take a moment to consider the art and what it might stand for.
Similarly, there is also lots of protest art in Madrid, which is particularly popular with students living in Madrid. A well-known spot featuring a collaborative piece can be found in the Tetuán district, on Calle Marqués de Viana. Keen urban graffiti hunters can even download an app to discover top street art spots right on their doorstep, or join a street art tour!
If you'd rather explore alone, the hip and indie neighbourhood of Malasaña, or vibrant Lavapiés are good places to start.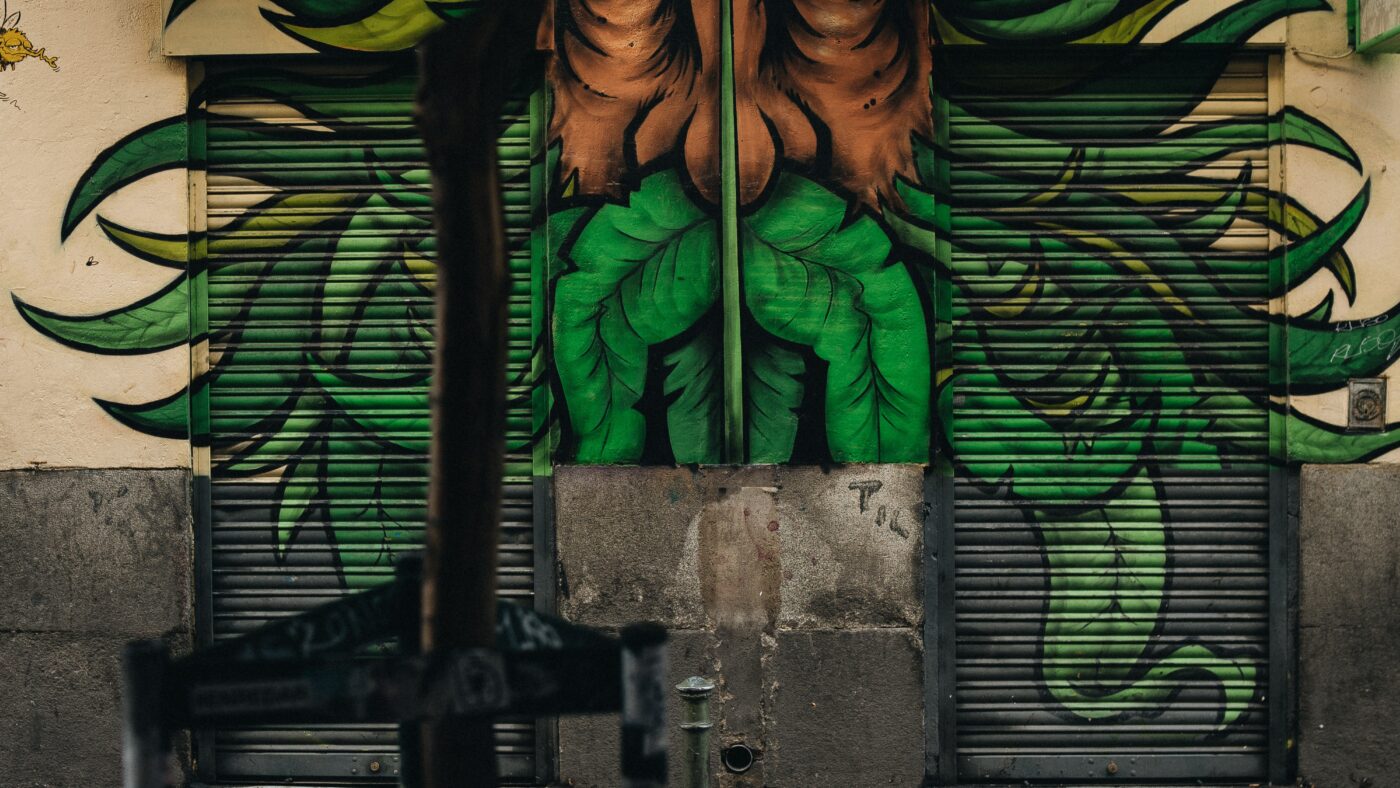 Colourful Corners
Pop surrealism fans should definitely check out the work of Okuda San Miguel, which is dotted throughout the city. Perhaps the most famous piece of all is the Okuda star, whose bright colours and striking angles make it one of the most Instagrammable spots in Madrid.
If you prefer cubism, the Plaza de Los Cubos passage should be a key destination on your travels through the city.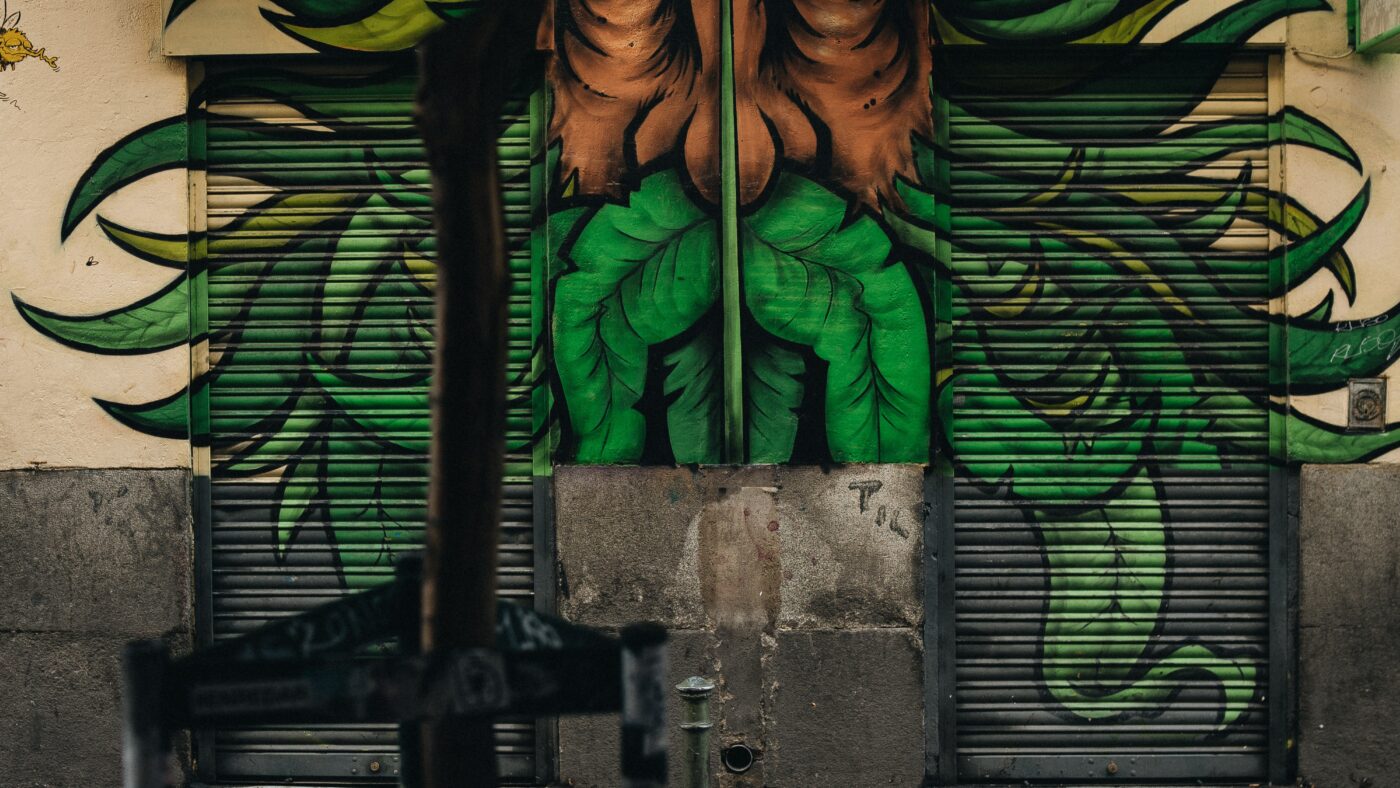 Ride the Metro
To see more of the contemporary art Madrid has to offer, head underground and take a trip to Paco de Lucia. There you'll find a portrait of the musician himself, which was completed by Okuda and Rosh333 after being approved by the Madrid Street Art Project. Why not visit other metro stations and see what other hidden gems you can find?
To see all the art in Madrid would take forever – but if you have time to kill and a desire to explore, wander through the buzzing city, enjoy the sunshine and keep your eyes peeled for surprises.