College or university residence? Both have a youthful atmosphere, higher education students, proximity to faculties and lots of communal space to study and socialise. But they are also places that, although they carry out similar functions, have their own characteristics. In this post we show you precisely what is the difference between a college and a student residence. And, after reading it, you will have no doubts: you will have no doubts: you will find your ideal accommodation!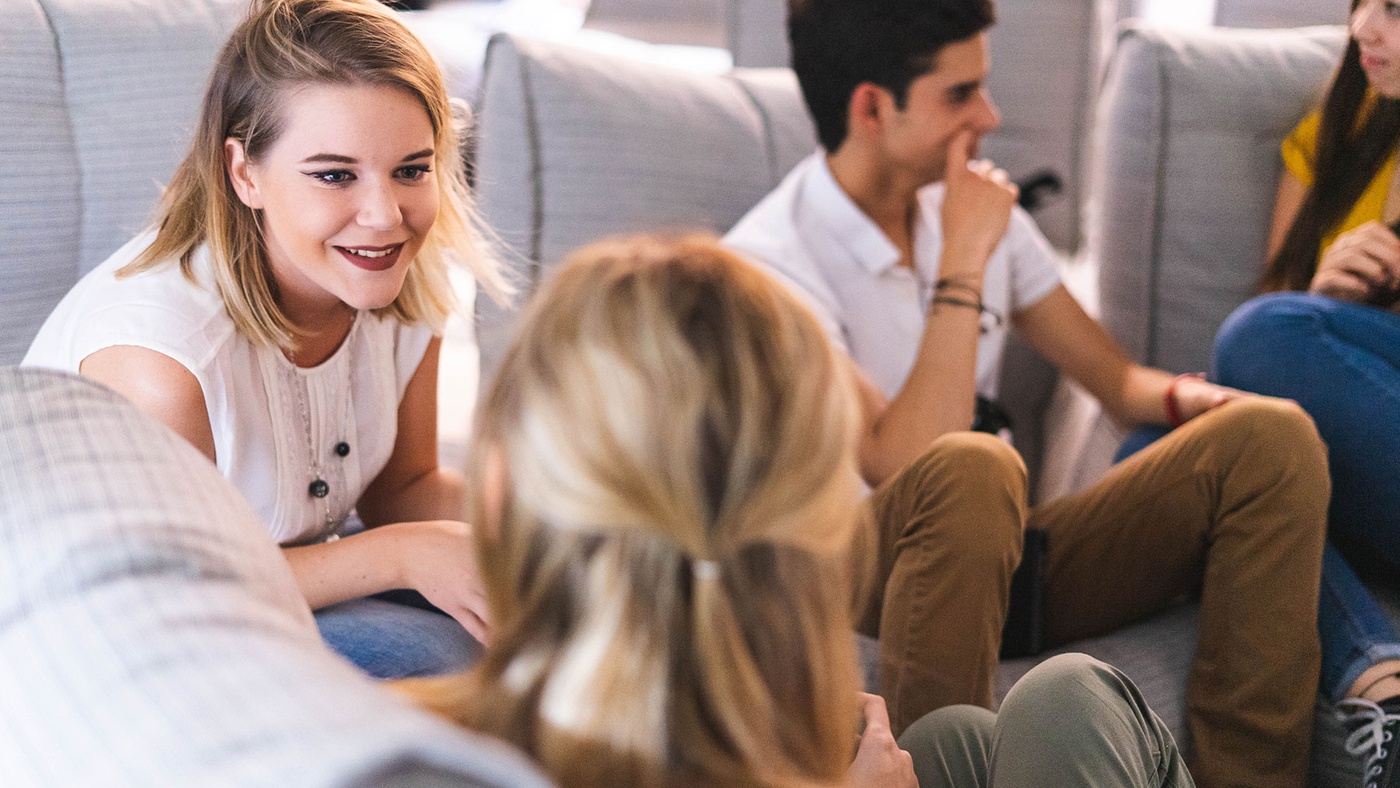 What is a college?
A college is a building or campus that serves as accommodation for students of a certain university, as it is attached to the university. In its origins, at the end of the Middle Ages and the beginning of the Modern Age, they had a residential and also an educational function: here the higher degrees (bachelor's and doctorate) were taught to their schoolchildren, but over time it has remained only its use as accommodation. Currently, the figure of the college can be found in Madrid, Valencia… And many other cities with student projection.
What is a university residence?
A university residence is also a building or campus that serves as accommodation for higher education students, usually university degrees, but also postgraduate courses or even specialised professional training. In fact, they are autonomous, that is, they are not attached to any university.
The difference between college and student residence
Therefore, as we have seen, the main difference between a college and a residence is in its affiliation or not to a University. And from that aspect derive, in turn, other more general differences.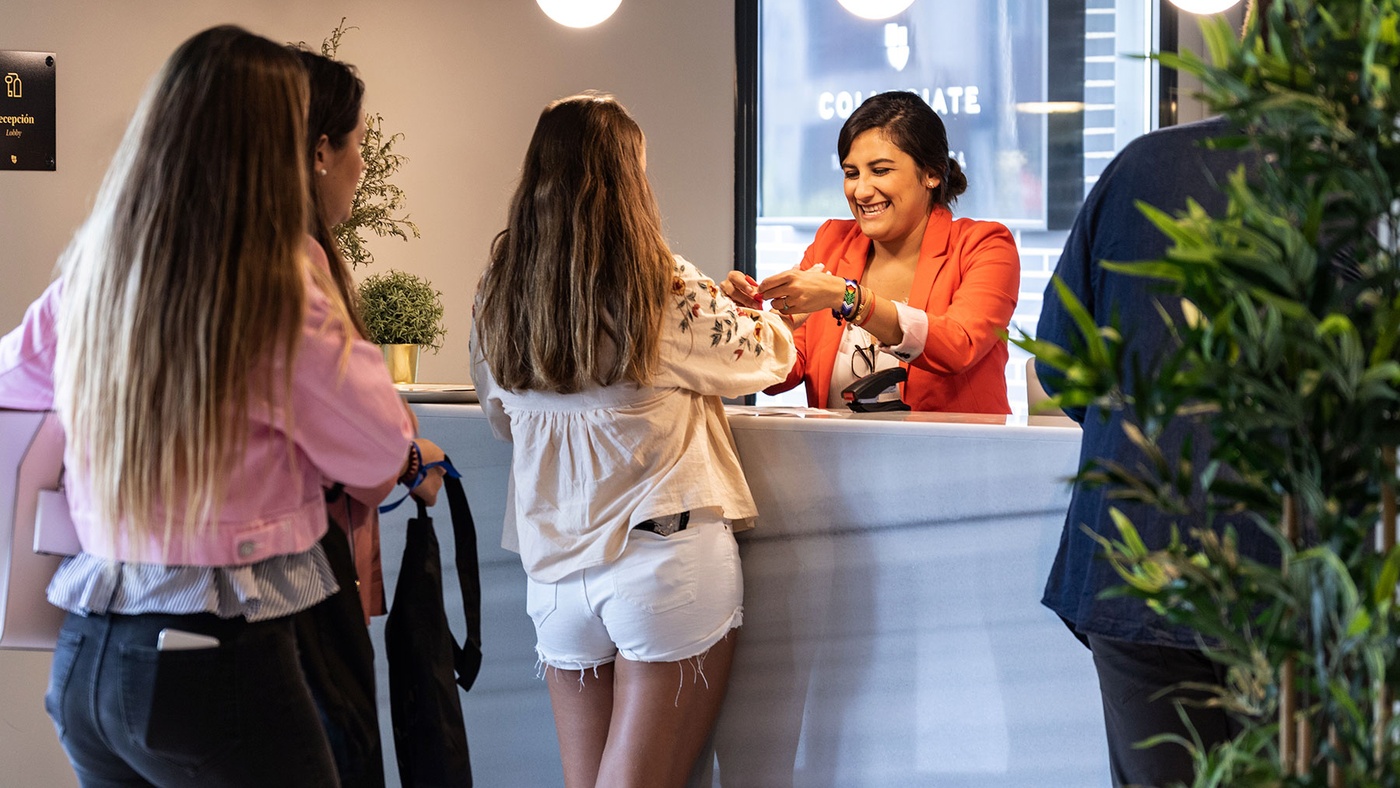 1. Access form
The first of these is the form of access: in the case of higher schools, to reside in them it will be necessary to study at the university center to which they are linked and, in some cases, pass a series of tests, skills or requirements. Instead, residences are open to students from any center.
2. Different profiles
Another difference between the college and residence is in the student profile. Although freedom of conscience and expression prevail in both options, the residents of a college can show a certain cultural, ideological or religious bias, especially if it is a private university center with very clear guidelines. In contrast, university residences, such as Collegiate student residences, are more neutral in this regard.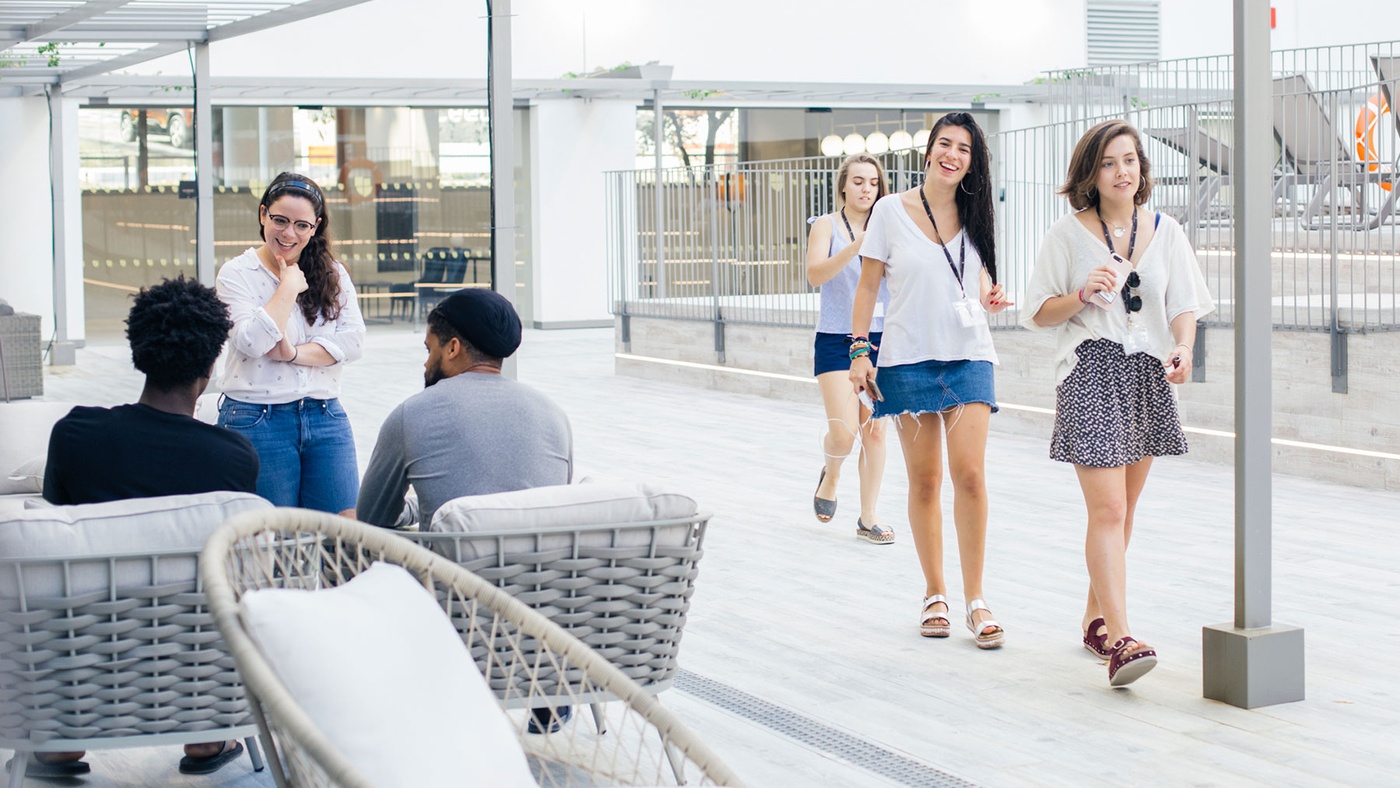 3. Flexibility
Another aspect that can be considered differentiating is the flexibility in the accommodation. Although it is usually compulsory to stay a full year in a college, the residence time varies.
4. Installations
Given that university residences are the result of private investment and older colleges have some dependence on the budgets of the university center to which they are linked, the result is usually that university residences enjoy more modern facilities and more varied locations, often in the city center or in neighborhoods of special interest to students. On the other hand, sometimes the older schools use their older buildings for accommodation as they are closer to the campus, might not always be the best location for getting around, as they can have a more limited offer of public transport and leisure depending on the location of the university.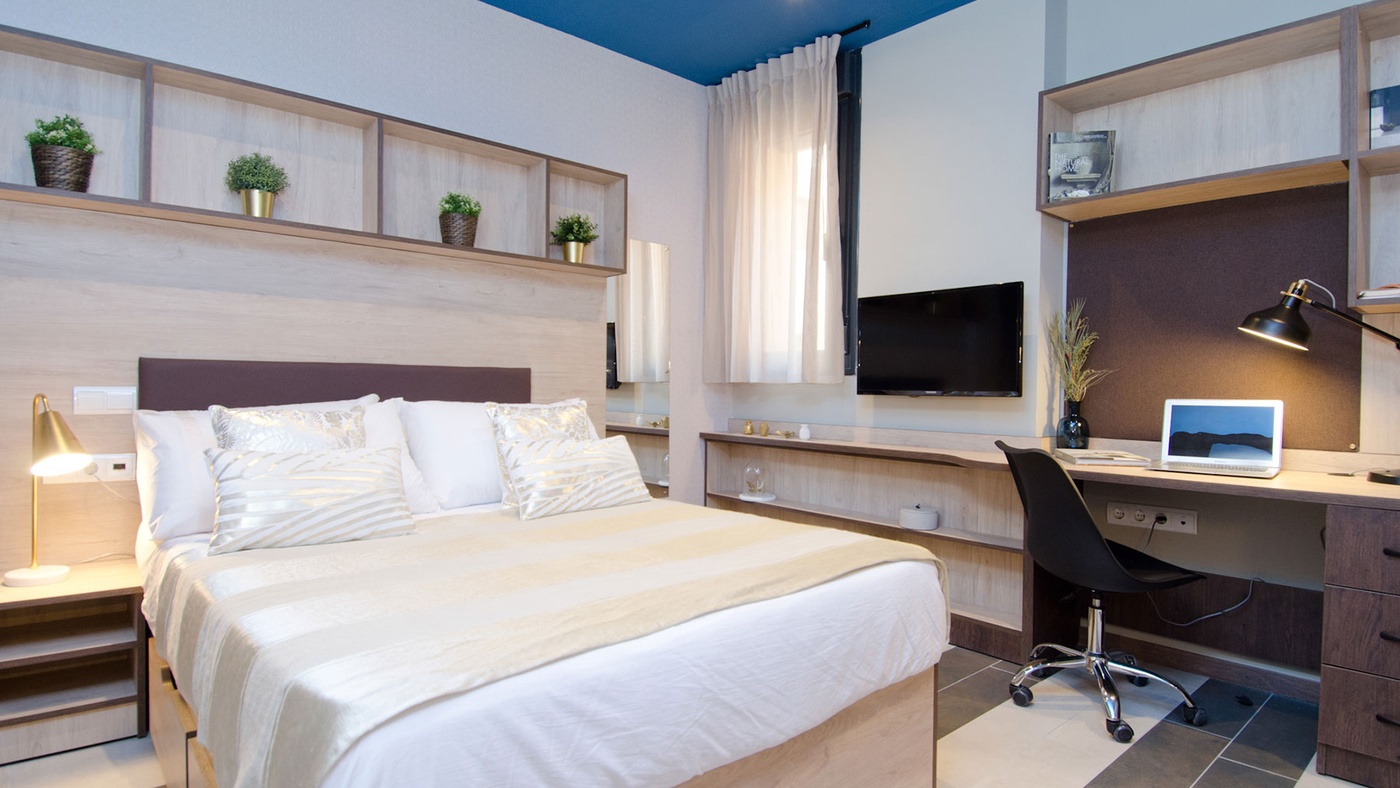 5. Room amenities
The number of amenities available in the rooms can also be cited as a difference between college and residence. Although in the college the services are very centralized, especially the kitchen, the dining room and even the bathrooms, the rooms of the university residences act as authentic mini-apartments to which you can take everything you need, with their own kitchen and bathroom, as in our Collegiate residence halls.
6. Internal regulations
The internal regulations of one and the other also differ greatly. Older schools tend to have more rigid regulations, with entry and exit times in many cases, as well as the obligation to participate in certain services or activities. Instead, said regulation is usually more lax in residences, with outsourced professional services. On the other hand, this does not prevent the organisation of activities, meetings, associations or other projects on the initiative of its residents.
College Residence or University Residence: which is the best option for you?
The independence of living in a university residence is one of the most appreciated values. In fact, going to university is for many the first experience away from home, a challenge that they take with enthusiasm and responsibility.
That feeling of independence and autonomy is only one motivation but, in this dilemma between college or residence, there are many others that lead most university students to prefer this second option. These are other reasons that are often argued by those who choose the Collegiate residences instead of a college in Valencia or Madrid, where we have our headquarters:
1. You can breathe a more modern, plural and open environment, without feeling that you are under the magnifying glass of the university, as can happen in a college and the center to which it is attached.
2. There are more chances to meet people from different backgrounds. On the other hand, in a residence hall, the origins are smaller: either Spanish or foreigners from countries with which the university has a relationship, which greatly limits the range.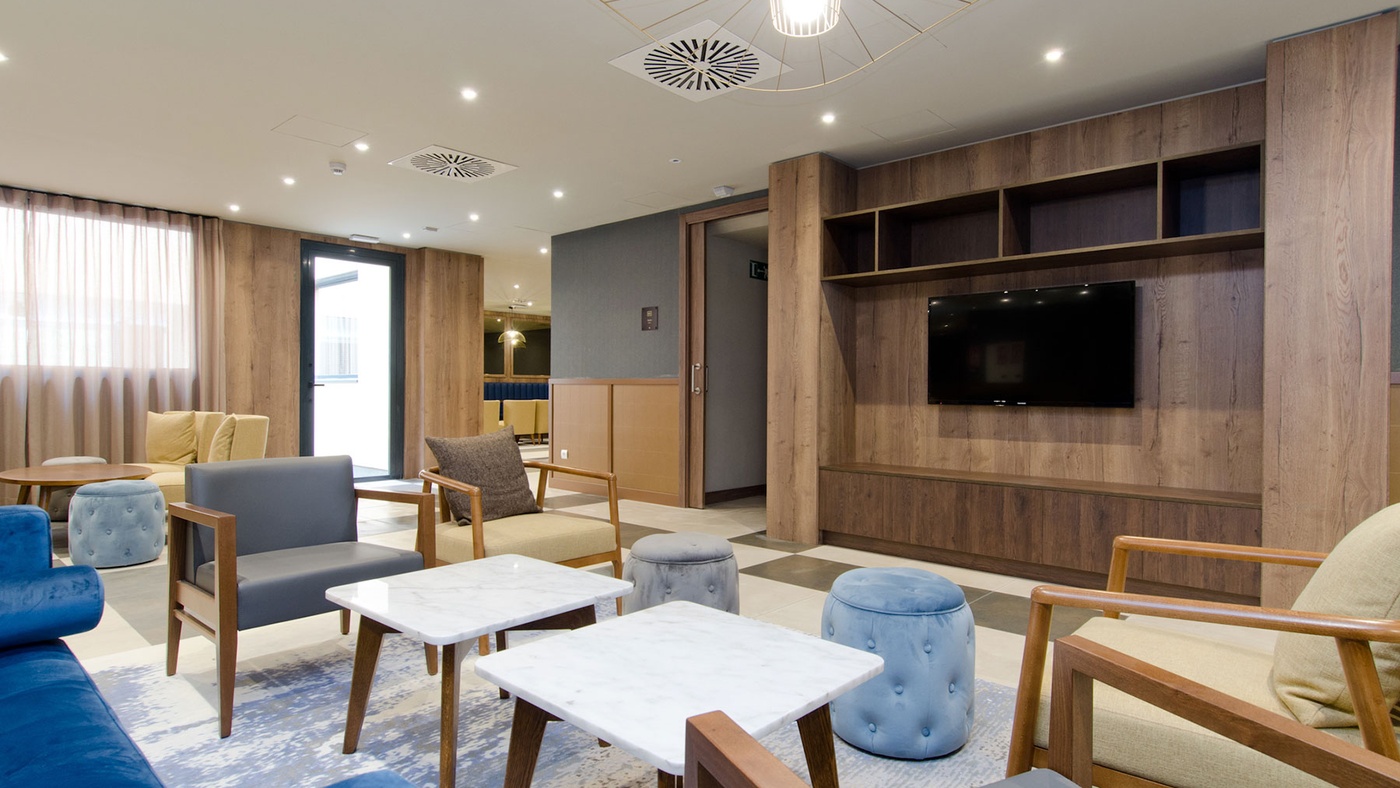 Residence or college in Madrid?
If we look at the two cities in which we have university residences (Madrid and Valencia), we can list other additional reasons. We previously gave advice on choosing a university residence in Madrid. But today we present some advantages to opt for Collegiate to the detriment of a college in Madrid:
Balance between proximity and distance from the faculty: many colleges in Madrid are located in the heart of Ciudad Universitaria, which prevents leaving the faculty-college loop. ' In contrast, the Collegiate Aravaca Madrid student residence is close, but far enough away to feel a certain disconnect.
Greater contact with nature: many colleges in Madrid are surrounded by blocks and asphalt. But Aravaca is next to the main green lungs of the city and the region: Casa de Campo and Monte del Pardo.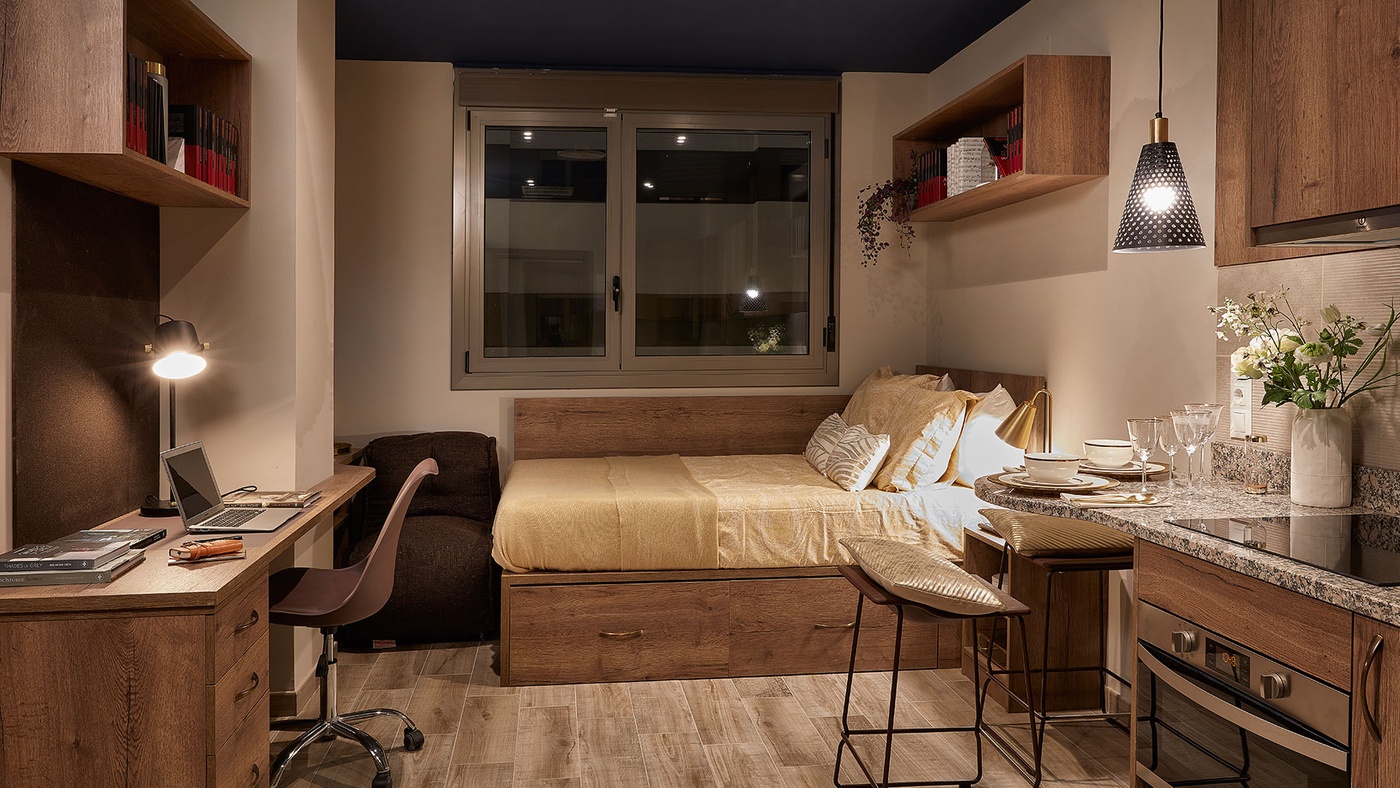 Residence hall or residence in Valencia?
Above any college in Valencia, students who follow our advice to choose a university residence in Valencia value the following aspects:
Enjoy the sea: students from the interior of the peninsula want to enjoy the Mediterranean. And that is more difficult if your college of Valencia is located in the Facultats area. Instead, our residence is next to the city's great marina, the Royal Marina.
Pool or beach, to choose: our residence has a swimming pool, something that is far from common in a college in Valencia. And Las Arenas beach is just 15 minutes away on foot. You can go in flip flops to bathe!
Therefore, the best alternative to a college in Madrid is the Collegiate residence in Aravaca. And the best alternative to a college in Valencia is our Collegiate Marina Real student residence. If you want to know more about the experience that is waiting for you, we encourage you to get to know us more in depth. Find out why Collegiate is the best option for you! We will wait for you!